#2 Tennessee Vols vs. Mississippi State or LSU
Thursday, March 8th, 2018 | 6:00pm CT
St. Louis, MO | Scottrade Center | TV: SEC Network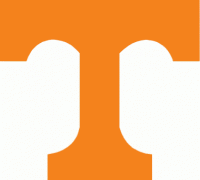 St. Louis, MO – The No. 2 seeded Tennessee men's basketball team begins play in the SEC Tournament on Friday at Scottrade Center, facing the winner of the Mississippi State and LSU matchup on Thursday night. The game tips at 6:00pm CT and will be televised live on SEC Network and streamed online via WatchESPN.
The Volunteers (23-7, 13-5 SEC) claimed a share of the SEC Regular-Season Championship after being picked to finish 13th by select media during the preseason.
On Tuesday, UT swept the SEC's postseason honors, as Rick Barnes won Coach of the Year, Grant Williams won Player of the Year and Lamonte Turner was Co-Sixth Man of the Year.
Williams, who was also named First Team All-SEC, joined Naismith Memorial Basketball Hall of Famer Bernard King as the only Vols to earn SEC POY distinction as underclassmen.
SEC Co-Player of the Week and Second-Team All-SEC honoree Admiral Schofield averaged 23.5 points and 5.0 rebounds last week while delivering from the field (17-34, .500) and the free-throw line (11-13, .846) in victories over Mississippi State and Georgia to clinch a share of the title. In Saturday's game against UGA, Schofield led the Vols in scoring for the third game in a row with 23 points to help UT comeback from a double-digit deficit to defeat the Bulldogs.
Tennessee defeated both LSU and Mississippi State by more than 20 points in its lone meetings with the two teams. The Bulldogs own the No. 7 seed while the Tigers are the No. 10 seed in the tournament, but LSU defeated MSU in its regular-season finale on Saturday, 78-57. The winner of our game will advance to the semifinals and will face the No. 3 seeded Florida or the winner of Game 6 on Saturday.
The Mississippi State Series
Overall: UT leads, 82-43
In Knoxville: UT leads, 45-11
In Starkville: UT leads, 30-28
Neutral Sites: UT leads, 7-4
Current Streak: Tennessee has won one
Last Meeting: UT won, 76-54, in Starkville, 2/27/18
Rick Barnes vs. Mississippi State: 6-1
Rick Barnes vs. Ben Howland: Barnes leads, 6-2
The LSU Series
Overall: UT leads, 65-46
In Knoxville: UT leads, 31-17
In Baton Rouge: UT leads, 26-25
Neutral Sites: UT leads, 8-4
Current Streak: Tennessee has won one
Last Meeting: UT won, 84-61, in Knoxville, 1/31/18
Rick Barnes vs. LSU: 4-4
Rick Barnes vs. Will Wade: Barnes leads, 1-0
A Win Would
Extend Tennessee's win streak to five games.
Keep the Vols undefeated in rematch games this season. Tennessee is 5-0 in such games.
Put Tennessee in the SEC Tournament semifinals for the first time since 2014.
Stand as Tennessee's 11th win away from home this season, bolstering an already-impressive line on its NCAA Tournament résumé.
Right Now
Tennessee enters the SEC Tournament riding a league-best, four-game win streak during which the Vols are allowing only 59.2 points per game while boasting a +10.0 scoring margin.
In Tennessee's most recent game—a 66-61 home win over Georgia last Saturday—the Vols held the Bulldogs to just three points in the final 8:29 of regulation. And UGA was scoreless over the last 3:10.
In their last two games, Tennessee has twice held opponents to 20 or fewer points in a half. Mississippi State managed just 20 points in the second half on February 27th, and Georgia was held to 19 second-half points in the regular-season finale March 3rd.
Tennessee allowed 65 or fewer points in 12 of its 18 SEC games this season. The Vols won 11 of those games, with the lone loss coming at Missouri, 59-55.
The Vols played a home-and-home series against five SEC teams this season: Kentucky, South Carolina, Vanderbilt, Ole Miss and Georgia. Prior to the season, Rick Barnes stressed the importance of those games to his coaching staff and said the Vols needed to go 8-2 in those contests. Tennessee was better than that—it went 9-1.
Picked to finish 13th in the SEC during the preseason, Tennessee enters the SEC Tournament as the SEC Champion and ranked 13th in the AP top 25 poll.
SEC Tournament History
Tennessee is 65-53 (.551) in 57 all-time previous SEC Tournament appearances.
The Vols own the third-best SEC Tournament winning percentage among league schools, trailing only Kentucky (.839) and Alabama (.557).
Since the tournament was renewed in 1979, the Vols are 30-38 (.441).
Tennessee has won the SEC Tournament four times, tying Florida for third-most among league schools. The Vols won the event in 1936, 1941, 1943 and 1979.
UT has reached the championship game 10 times (tied for third-most among league schools), most recently in 2009 in Tampa.
Tennessee has been the No. 2 seed three times previously at the SEC Tournament. The Vols defeated Auburn and Kentucky to win the tournament as the No. 2 seed Birmingham in 1979. UT beat Vanderbilt before losing to Alabama as the No. 2 seed in 1982 in Lexington. And the Vols fell to Ole Miss in overtime as the No. 2 seed in New Orleans in 2012.
This is the ninth time St. Louis has hosted the SEC Tournament and the first time the event has been contested west of the Mississippi River.
Tennessee's all-time record in the state of Missouri is 2-6. The only cities in which the Vols have previously appeared are St. Louis (1-1) and Columbia (1-5).
Memorable VOL Performances At The SEC Tournament
Wayne Chism scored 23, JaJuan Smith added 19 and Tyler Smith put in 13, but it was Chris Lofton's 25-footer with 12.0 seconds remaining that lifted the Vols to an 89-87 win over South Carolina in the 2008 SEC Tournament in Atlanta on March 14th, 2008.
Carlus Groves went 9-for-10 from the floor, scoring 22 points, to lift Tennessee to an 87-70 upset win over No. 18 Mississippi State in the quarterfinals of the 1991 SEC Tournament in Nashville.
It took Tony White 45 minutes to put 30 on Florida, including five points in overtime, as the Vols beat the Gators, 80-74, in the first round of the 1984 SEC Tournament in Nashville.
Tennessee topped Kentucky, the third time UT beat the Wildcats that year, in the championship game of the 1979 SEC Tournament in Birmingham, AL. The Vols prevailed 75-69 in overtime on March 3rd, 1979.
Barnes In League Tourneys
Rick Barnes is 33-29 (.532) in conference tournament games as a head coach.
He led Providence to the Big East Tournament championship in 1994.
So in the last 30 years, Barnes has logged more conference tournament wins and as many conference tournament championships as Tennessee since the SEC Tournament was renewed 39 years ago in 1979 (Tennessee has one league tournament title and 30 wins during that span).
Howard Wood Named Tennessee's 2018 SEC Basketball Legend
Former All-American Howard Wood has been selected as Tennessee's Allstate SEC Basketball Legend and will be recognized by SEC Commissioner Greg Sankey at midcourt during halftime of UT's SEC Tournament opener Friday.
Wood starred in the Tennessee frontcourt for head coach Don DeVoe from 1978-81. A powerful but undersized center—he was 6-7, 235 during his career as a Vol—he was a member of Tennessee's 1979 SEC Tournament championship team and was a second-team All-American and first-team All-SEC selection as a senior in 1981.
The East Hampton, New York, native ranks 35th on UT's all-time scoring list with 1,201 career points.
He was selected by the Utah Jazz in the second round of the 1981 NBA Draft and enjoyed a long and successful professional playing career—with many outstanding seasons spent playing in Spain.
Tennessee Was Picked 13th in SEC
SEC Champion Tennessee was predicted to finish 13th in the 2018 SEC race by an SEC and national media voting panel. The Volunteers also were picked 13th last season before posting an 8-10 SEC record to finish ninth.
The Vols have outperformed their preseason SEC projection every season under coach Rick Barnes.
SEC Champions
Tennessee's win over Georgia last Saturday gave the Volunteers their 10th SEC Championship in program history—their fourth in the last 40 years.
From 1933-50 the SEC Champion was determined by a tournament, except for 1935. Since 1951, when the round-robin schedule was introduced, the title has been decided by a winning percentage on the conference schedule.
Tennessee won SEC Championships via the league tournament in 1936, 1941, 1943 and 1979. The Big Orange won the league via intra-conference win percentage in 1967, 1972, 1977, 1982, 2000, 2008 and now 2018.
Only Kentucky (48) has more SEC regular-season titles than Tennessee (10).
Barnes Captures Fourth Conference Championship
SEC Coach of the Year Rick Barnes has captured his fourth regular-season conference crown as a head coach.
Barnes previously led Texas to Big 12 titles in 1999, 2006 (co-champs) and 2008 (co-champs).
He also has one conference tournament title to his credit, having led Providence to the Big East Tournament championship in 1994.
Tennessee Dominates SEC Coaches' Postseason Awards
In addition to landing two All-SEC performers, Tennessee swept Coach of the Year, Player of the Year and Sixth Man of the Year when the SEC coaches' postseason awards were announced March 6th.
Sophomore Grant Williams earned SEC Player of the Year acclaim and first-team All-SEC inclusion. Nine different Vols have now combined to win 12 SEC Player of the Year awards. Williams joins Naismith Memorial Basketball Hall of Famer Bernard King as the only Vols to win the award as underclassmen.
Junior wing Admiral Schofield garnered second-team All-SEC status.
Sophomore guard Lamonté Turner became Tennessee's first ever recipient of the SEC Sixth Man of the Year award. He shares this year's award with Missouri's Jontay Porter.
And Rick Barnes became the fifth UT head coach to be named the SEC Coach of the Year. Barnes, Ray Mears (twice), Don DeVoe (three times), Jerry Green and Bruce Pearl (twice) have combined to win the award nine times with the Vols.
23 Wins And Counting
This is one of only six Tennessee teams to win at least 23 games in a single season, and there's plenty more basketball left to be played.
Tennessee has logged its 26th all-time 20-win season and its first since 2013-14, when the Vols finished with 24 victories and advanced to their seventh Sweet Sixteen.
Tennessee also recorded 23 regular-season victories for the first time since 2009-10 (23).
In 31 seasons as a Division I head coach, Rick Barnes has now led his teams to 20 or more wins 20 times.
Barnes' NCAA Resume Impressive
With this month's impending NCAA Tournament appearance, Rick Barnes will have guided four different programs to a total of 23 berths in The Big Dance. He led Providence and Clemson to three berths each before guiding Texas to 16 tournament appearances.
In Tennessee's 108-year hardwood history, the Volunteers have made just 20 previous NCAA Tournament appearances. Barnes will become just the 13th head coach ever to lead four different programs to the Division I NCAA Tournament (and one of seven who are active