Written by Robert Neitzke
Youth In Government Advisor

Clarksville, TN – The 65th Annual Tennessee YMCA Youth In Government Capitol Conference was held March 1st-4th, 2018 in the State Capitol in Nashville.
Clarksville Academy had 29 delegates participate in the Youth Legislature conference.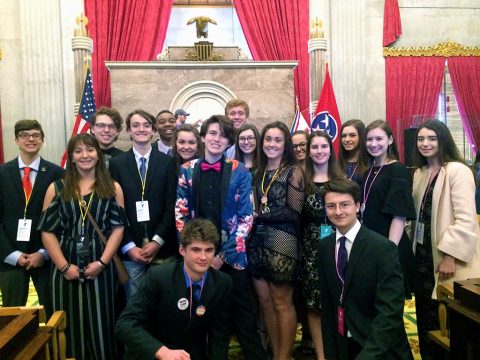 Students gained experience learning how our Tennessee state government works via a four day mock government session.
This was the very first conference to use the beautiful, newly renovated, Cordell Hull facilities in conjunction with using the state capitol. A total of 615 youth legislators from around the state attended this informative conference.
Clarksville Academy students were able to pass a few of their bills and two students were elected to state positions for the 2019 conference.
Outstanding Bill Awards went to the Clarksville Academy, Red House team of Cheyenne Deibert, Jacob Hay, and Chris Magrans for their bill which was An Act to Establish an Identity Theft Passport Program and the Red Senate team of Hunter Farrell and Taylor Kazinski for their bill Adding Therapists to Schools to Help Prevent Suicide.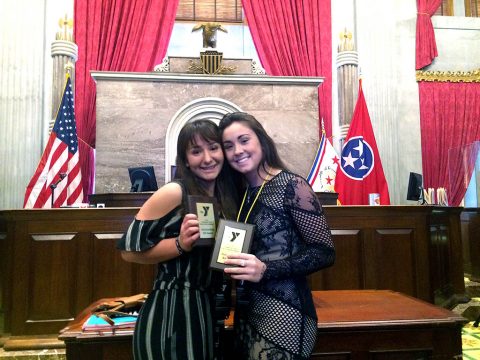 The lawyer team of Pryce O'Connor and Morgan Ozanne argued three cases in the State Supreme Court and won all three cases. Maggie Clark was elected to be Red Speaker Pro-tempore of the House in 2019 and Ben Truex was appointed to be the Video Editor of the 2019 Press Corps.