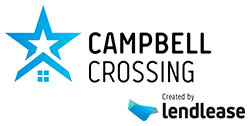 Fort Campbell, KY – Campbell Crossing at Fort Campbell, KY and WinnResidential Military Housing Services (WinnMilitary), the firm providing property management and maintenance for Lendlease's Department of Defense Communities portfolio, has been recognized as a 2017 Resident Satisfaction Property award winner by SatisFacts.
90 WinnMilitary neighborhoods across the country received this recognition, including 16 Campbell Crossing neighborhoods.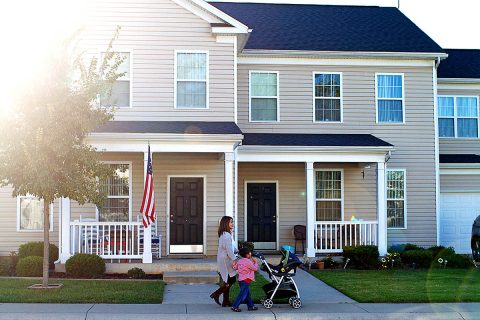 The Campbell Crossing team is continually seeking ways to better serve their community and residents. Through SatisFacts Insite®'s 365 Day/ Year Resident Feedback program, it allows residents to provide real feedback in a safe and comfortable environment.
"Providing the utmost in customer service to our residents is a goal we strive for every day at Campbell Crossing," said John Bredehoeft, project director for Campbell Crossing. "Feedback received by our residents is very important for our team as it helps us to see areas we are thriving in, as well as areas that may need more attention."
SatisFacts is a leading national resident relationship management services company, with over 15 years of experience in helping measure the resident experience. Awards are based on resident perceptions that the company's leadership and team members are focused on implementing best practices that impact satisfaction and retention.
Bredehoeft added, "I am proud of the entire Campbell Crossing team for this award, and the efforts they put towards ensuring our residents have a positive living experience during their time with us here at Fort Campbell."
To find out more about Campbell Crossing please visit www.campbellcrossingllc.com. You can also learn more about WinnMilitary by visiting http://www.winncompanies.com/winnmilitary
About Campbell Crossing
Campbell Crossing LLC, the partnership between developer Lendlease and the Department of the Army, is the premier housing community for the Soldiers and families of the 101st Airborne Division (Air Assault) and home to the first zero-energy homes project ever constructed on a military installation. Lendlease took over operations of Fort Campbell's on-post housing in 2003 as part of the Military Housing Privatization Initiative (MHPI), a program aimed at improving the quality of life for Soldiers and their families.
Since then, the Community has received numerous recognitions, including the Army's 2012 RCI Project of the Year, National Association of Home Builders (NAHB) National Green Building Award and the National Council for Public-Private Partnerships Innovation Award. Lendlease will own, manage, renovate, develop, and sustain the homes of Campbell Crossing until 2053.
Learn more at www.campbellcrossingllc.com
About WinnCompanies
WinnCompanies is an award-winning national multifamily development and management company dedicated to the highest standards of excellence. Through its companies, WinnDevelopment, WinnResidential and WinnMilitary, WinnCompanies acquires, develops and manages affordable, senior, mixed-income, market rate, military and mixed use properties. Founded in 1971 and operating in 22 states and the District of Columbia, it is the fifth largest multi-family housing manager in the United States, the nation's largest manager of affordable housing and the second largest manager of privatized military housing.
For more information, go to www.winncompanies.com