#3 Tennessee Vols vs. #14 Wright State
Thursday, March 15th, 2018 | 11:40pm CT
Dallas, TX | American Airlines Center | TV: trvTV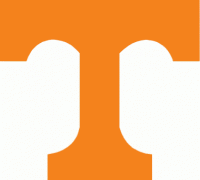 Dallas, TX – For the first time since 2014, Tennessee men's basketball is heading to the NCAA Tournament, preparing for a first-round matchup with Wright State on Thursday, March 15th at American Airlines Center. The game tips at 11:40pm CT and will be televised live on truTV.
The No. 3 seeded Volunteers (25-8) claimed a share of the SEC Regular-Season Championship after being picked to finish 13th by select media during the preseason. This year's squad is one of only four Tennessee teams to ever win 25 games in a single season and will be the 21st UT team to represent the Vols in the Big Dance.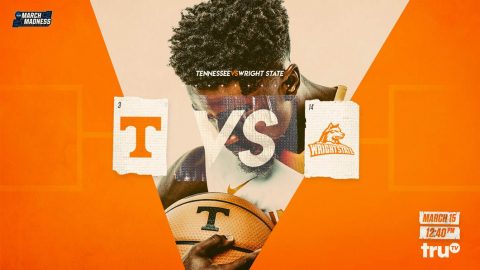 All-SEC wing Admiral Schofield is playing his best basketball of the season right now, averaging 17.0 points and 8.3 rebounds in last week's SEC Tournament en route to All-Tournament Team honors.
Over the last six games, the junior forward has led UT in scoring on four occasions, as each performance was over 20 points. During the first 27 games of the season, Schofield only eclipsed the 20-point margin three times.
Grant Williams was the focal point of every defense during the SEC Tournament, being double-teamed and sometimes triple-teamed every time he got the ball in the post. That didn't stop the SEC Player of the Year from posting 12.3 ppg, 8.3 rpg, 2.7 apg and 1.0 spg during the tournament. He recorded his first double-double of the season with 10 points and 11 rebounds in the quarterfinal win vs. Mississippi State.
The Big Orange has never faced the Raiders on the hardwood. Wright State (25-9) is making its third tournament appearance in school history after winning the Horizon League Tournament. Senior Grant Benzinger, who was named the Most Valuable Player of the tournament, led the team in scoring this season with 14.5 ppg to go along with 5.4 rpg in nearly 35 minutes of action per game. The senior guard eclipsed the 20-point mark in seven games this season, including 31 points against Northern Kentucky.
Right Now
Thursday's clash is Rick Barnes' 100th game as Tennessee's head coach.
All-SEC wing Admiral Schofield averaged 17.0 points and 8.3 rebounds in last week's SEC Tournament en route to All-Tournament Team honors.
KenPom.com rates Tennessee fourth nationally in defensive efficiency, behind only Virginia, Cincinnati and Texas Tech.

A Win Would
Set up a second-round clash with either Miami (Fla.) or Loyola-Chicago on Saturday.
Extend Tennessee's non-conference win streak to four games.
Put the Vols one victory away from the program's eighth Sweet Sixteen appearance.
Make Tennessee the third different Division I program that Rick Barnes has led to at least one NCAA Tournament victory.
Give the Vols 13 victories away from home this season.
About Wright State
In just his second season with the Raiders, Horizon League Coach of the Year Scott Nagy led Wright State (25-9) to its third tournament appearance in school history and first since the program won the Horizon League Tournament Championship in 2007. WSU is rated 99th in the NCAA's RPI.
Wright State, which set a school record with 25 wins this season, also appeared in the 1993 tournament (16 seed) when they met Indiana and 2007 tournament (14 seed) against Pittsburgh.
The Raiders were a No. 2 seed in the Horizon League Tournament and went onto to defeat Green Bay, Milwaukee and then Cleveland State in the championship game. Senior Grant Benzinger was named the Most Valuable Player of the tournament, and freshman Loudon Love was selected to the All-Tournament Team.
Benzinger, a first-team all-league selection, led the team in scoring this season with 14.5 ppg to go along with 5.4 rpg in nearly 35 minutes of action per game. The senior guard eclipsed the 20-point mark in seven games this season, including 31 points against Northern Kentucky.
As the Horizon League's Freshman of the Year, Love has been the team's second leading scorer this season (12.9 ppg) while pacing the team in rebounds (9.8 rpg) and blocks (1.0 bpg). The 6-9 center also leads the Raiders in field-goal percentage, converting on 53 percent (181-of-341) of his shots from the field.
Another player to watch is Mark Hughes. The Horizon League All-Defensive Team performer averaged 9.9 ppg, 3.1 rpg, 3.0 apg and 1.1 spg in 34 starts.
Two of Wright State's strengths this season have been taking the ball away from other teams (226 steals) and creating second-chance opportunities on the offensive end of the floor (346 offensive rebounds).
The Raiders' biggest wins on the season were at Georgia Tech, 85-81, and a pair of victories over Northern Kentucky, who finished as the regular-season champion of the Horizon League.
Tennessee In The NCAA Tournament
The Vols are making their 21st all-time appearance in the NCAA Tournament. The Big Orange own a 19-21 (.475) NCAA Tournament record.
The Vols are 1-0 in the "First Four," 11-6 in first-round games, 6-7 in second-round games, 1-0 in third-round action, 1-6 in regional semifinals, 0-1 in regional finals and 0-1 in the now-defunct regional consolation round.
This is the program's second NCAA berth in the last seven years and its first under third-year head coach Rick Barnes.
Tennessee's 21 NCAA Tournament berths tie LSU for third-most among SEC teams.
In the last 10 years (2008-2017), among SEC programs, only Kentucky (26) and Florida (16) have won more NCAA Tournament games than Tennessee (8).
Vols Have Never Been A No. 3 Seed
The Vols have never competed as a No. 3 seed in their 20 previous NCAA Tournament appearances. This marks UT's best seed since 2008, when Tennessee was the No. 2 seed and advanced to the Sweet Sixteen.
Vols Won Last Clash With 14 Seed
Tennessee is 2-0 against No. 14 seeds in the NCAA Tournament. The Vols most recently defeated Mercer,83-63, in the Round of 32 during the 2014 Tournament, in which UT made it to the Sweet Sixteen.
The other game also came in the Round of 32 in an 83-68 win over Ohio in the 2010 Tournament, when the Big Orange advanced to the Elite Eight.
Barnes' NCAA Resume Impressive
With this 2018 NCAA Tournament appearance, Rick Barnes has guided four different programs to a total of 23 berths in The Big Dance. He led Providence and Clemson to three berths each before guiding Texas to 16 tournament appearances in 17 years.
Of his 22 berths prior to this season, Barnes led his teams six Sweet Sixteens, three Elite Eights and one Final Four in 2003.
In Tennessee's 108-year hardwood history, the Volunteers have made just 20 previous NCAA Tournament appearances.
From 1995 through 2016, every player Barnes coached for four years made at least three trips to the NCAA Tournament.
Barnes is just the 13th head coach ever to lead four different programs to the Division I NCAA Tournament (and one of seven who are active).
Vols' Staff has NCAA Experience
Even excluding the 22 berths by Rick Barnes, the Tennessee coaching staff still has a wealth of NCAA Tournament experience, with 33 games coached over the years.
Associate head coach Rob Lanier has coached in nine NCAA Tournaments (18 total games). As a head coach, he led Siena to the 2002 tournament after winning the Metro Atlantic Athletic Conference. In 2011, Lanier was the assistant coach on a Florida team that advanced to the Elite Eight. Of his nine appearances, five came with Barnes at Texas.
Assistant coach Mike Schwartz played in one NCAA Tournament game as a senior on Barnes' first team at Texas in 1999. During his time as a coach, Schwartz has been with three different teams (Miami, Texas and Tulsa) that have earned bids to The Big Dance.
Assistant coach Desmond Oliver was a part of the Georgia staff that won the SEC Tournament in 2008 and clinched the league's automatic bid that year.
All told, Tennessee's four full-time coaches combine to boast an impressive 77 games of NCAA Tournament playing and/or coaching experience.
Tennessee vs. The Field Of 68
Prior to the tournament, the Vols played 15 games against 12 different teams comprising the field of 68, going 8-7 in those contests.
Two of those losses came against No. 1 seed Villanova and No. 2 seed North Carolina.
The wins came against Purdue (2), Kentucky (5), Florida (6), Arkansas (7), Texas A&M (7), NC State (9) and Lipscomb (15).
In those eight wins, four were by a margin of 10 or more points, while five of the losses were determined by 10 or fewer points.
Tennessee's NCAA Tournament History In Texas
Tennessee has only competed in two NCAA Tournament games all-time in the state of Texas, going 0-2 in those matchups.This will be the first appearance in Dallas for UT, as the Vols fell to No. 1 seed Ohio State, 85-84, in San Antonio in the 2007 Sweet Sixteen and lost to eighth-seeded North Carolina, 74-69, in Austin in the 2000 Sweet Sixteen.
Despite UT having minimal experience with tourney games in the Lone Star State, head coach Rick Barnes boasts a 7-2 record in such matchups, including a perfect 4-0 record when his teams are playing in Dallas at American Airlines Center. The 2018 SEC Coach of the Year is 2-0 during first- and second-round games played in Texas.
Vols-Raiders Connections
Tennessee has never previously faced Wright State on the hardwood. The Volunteers are 3-3 all-time against current members of the Horizon League.
Vols junior Admiral Schofield developed a friendship with WSU senior and leading scorer Grant Benzinger when the two attended an Athletes in Action "Captain's Academy" leadership camp and conference in Xenia, Ohio, in the summer of 2016.
Battle 4 Atlantis Proved To Be Great NCAA Tournament Prep
Five teams from the 2017 Battle 4 Atlantis field landed in the 2018 NCAA Tournament: Villanova (1 seed), Purdue (2 seed), Tennessee (3 seed), Arizona (4 seed) and NC State (9 seed). While competing in Atlantis in November, the Vols went 2-1 en route to a third-place finish.
The Vols opened the Atlantis event with a 78- 75 overtime win over 18th-ranked Purdue. The following day, UT led fifth-ranked Villanova by 12 at halftime before a Wildcats rallied for an 85-76 victory. Tennessee closed out the tournament with a 67-58 triumph over NC State. Villanova captured the tournament championship.
SEC Player of the Year Grant Williams paced the Vols in scoring (18.7 ppg), assists (3.0 apg) and blocks (2.0 bpg) while ranking second on the squad in rebounding (7.3 rpg) during the Battle 4 Atlantis.
Barnes A Semifinalist For Naismith Coach Of The Year
SEC Coach of the Year Rick Barnes is one of 10 semifinalists for the Werner Ladder Naismith Trophy for Men's College Coach of the Year.
In just his third season at Tennessee, Barnes guided the Vols to the regular-season SEC Championship. The Volunteers are rated No. 10 in the NCAA's RPI listing and have spent 14 consecutive weeks in the AP top-25 poll. Tennessee has won 10 games away from home and defeated five "Power Five" opponents during non-conference play (Purdue, NC State, Georgia Tech, Wake Forest and Iowa State).
Four finalists will be announced on March 15th.
25 Wins And Counting
This is one of only four Tennessee teams to win at least 25 games in a single season (see chart below).
Tennessee has logged its 26th all-time 20-win season and its first since 2013-14, when the Vols finished with 24 victories and advanced to their seventh Sweet Sixteen.
Tennessee also recorded 23 regular-season victories for the first time since 2009-10 (23).
In 31 seasons as a Division I head coach, Rick Barnes has now led his teams to 20 or more wins 21 times.

RANK SEASON RECORD POSTSEASON
1 2007-08 31-5 NCAA Sweet Sixteen
2 2009-10 28-9 NCAA Elite Eight
3 1999-2000 26-7 NCAA Sweet Sixteen
4 2017-18 25-7 TBD
KENPOM Ranks Vols Fourth In Nation In Defensive Efficiency
Respected statistical analyst Ken Pomeroy of KenPom.com rates Tennessee fourth in the nation in defensive efficiency, which is the number of points allowed per 100 possessions. There are only about 70 possessions for each team in the average college basketball game, so these numbers are higher than the "ppg" statistics commonly used by media.

RANK TEAM Adj. Def. Eff.
1 Virginia 84.4
2 Cincinnati 86.2
3 Texas Tech 92.1
4 Tennessee 92.7
5 Michigan 92.7
Tennessee Leads The SEC With 12 Wins Away From Home
Tennessee's 12 wins away from home are the most among SEC teams this season. The Volunteers have eight true road wins (in 12 tries) and four neutral-site wins (Purdue, NC State, Mississippi State and Arkansas).
UT's true road wins came at Georgia Tech, Wake Forest, Vanderbilt, South Carolina, Iowa State, Kentucky, Ole Miss and Mississippi State.
Three Vols Could Make 50+ 3-Pointers
Tennessee could boast three players with 50 or more made 3-pointers for the first time since the 1999-2000 season. Lamonté Turner already has 66 made triples, while Admiral Schofield has made 58, and Jordan Bowden has 49.
In 1999-2000, the three Vols who accomplished that feat were: Tony Harris (73), Jon Higgins (53) and Vincent Yarbrough (53). That 1999-2000 squad finished with a 26-7 (12-4 SEC) record, won a share of the SEC regular-season championship and advanced to the Sweet Sixteen before falling to North Carolina in Austin, Texas.
UT Sixth In NCAA In Assist Rate
According to noted college basketball statistical analyst Ken Pomeroy of KenPom.com, Tennessee ranks sixth nationally with an assist rate of 62.7 percent (meaning that 62.7 percent of the Vols' made field goals have been assisted on).
That is the highest assist rate among SEC teams.
The Vols average 15.8 assists per game, which ranks first in the SEC and 43rd in the country.
Trending Now
In SEC play, Tennessee led the league in assists per game (15.1) while ranking second in scoring margin (+5.0), free-throw percentage (.767) and assist/turnover (1.3).
From 2013-17 (four seasons), Tennessee had 20 or more assists in game seven times. This year, the Vols have posted eight 20-assist games.
Among Division I players averaging at least two FG attempts per game, Kyle Alexander's two-point FG percentage of .676 ranks 19th in the nation.
Sophomore point guard Jordan Bone ranked second in the SEC with a 3.47 assist/turnover ratio during league play. He had a positive or even assist/turnover ratio in 16 of 18 conference games.
Over UT's last 12 games, Bone owns a 4.0 assist/turnover ratio (56 assists, 14 turnovers).
Sophomore guard Lamonté Turner has made 31 3-pointers over UT's last 12 games (2.6 per game). Turner led the SEC with a .940 (47-of-50) free-throw percentage during league play.
A testament to its depth, Tennessee does not have a single player ranked in the top 20 in the SEC in minutes played this season (overall or during SEC play).
Record Book Watch
The school record for 3-point percentage is .391, set during the 1989-90 season. Tennessee's current 3-point percentage is .384. That would rank sixth on the program's single-season list.
Junior Kyle Alexander has 119 career blocks to rank tied for 10th on Tennessee's all-time career list. His 55 blocks this year rank tied as the fourth-best single-season total in program history.
Sophomore Grant Williams has 103 career blocks and recently became just the 15th player in school history to block 100+ shots (one of only five players 6-7 or shorter to do so).
Jordan Bone owns an overall assist/turnover ratio of 2.77 this season. If that held, he would rank second on UT's all-time single-season list.