APSU Sports Information

Sevierville, TN – The momentum keeps building for Austin Peay State University men's golf, which enjoyed a very good opening round of the sixth annual Bobby Nichols Intercollegiate, hosted by Tennessee Tech, at Sevierville Golf Club's River Course.
The Govs are tied for second with Marshall at 290 after the opening round, three shots back of tournament-leading Eastern Kentucky.
«Read the rest of this article»
APSU Sports Information

Macon, GA – Austin Peay State University's softball team loaded the base in the top of the seventh inning versus Mercer, Sunday at Sikes Field, but couldn't come up with a big final hit, as the Govs saw their nine-game win streak come to and end with a 3-1 loss.
Trailing by two, the Govs (15-8) got a lead-off single from Carly Mattson to open the seventh inning and an out later moved around to third base on a single by Kelsey Gross and a walk to Brooke Pfefferle.
«Read the rest of this article»
APSU Sports Information
Clarksville, TN – Shortstop Garrett Kueber hit a grand slam and drove in six runs as Austin Peay State University's baseball team corralled Murray State, 19-7, Sunday at Raymond C. Hand Park to complete a sweep of the three-game Ohio Valley Conference series.
Sunday's finale started much like Saturday's contest with Murray State (10-10, 2-4 OVC) grabbing an early 2-0 lead on right fielder Brandon Gutzler's two-run home run in the first inning.
«Read the rest of this article»
Tennessee Athletics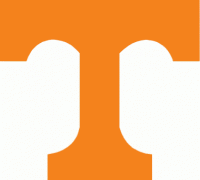 Knoxville, TN – Senior center Mercedes Russell logged her 46th career double-double with 21 points and 14 rebounds to lead Tennessee, but it wasn't enough as the No. 12/13 Lady Vols (25-8) fell to No. 13/12 Oregon State (25-7) in the second round of the NCAA Women's Basketball Tournament.
Freshman Anastasia Hayes also had a double-digit outing for the No. 3 seed Lady Vols, posting 10 points and four assists, while classmate Rennia Davis pulled down 11 rebounds.
Oregon State, the No. 6 seed, was led in scoring by Mikayla Pivec with 18 points. Marie Gulich, Katie McWilliams and Kat Tudor also reached double figures for the Beavers with 14, 13 and 12, respectively, as OSU picked up its first win over UT in five tries.
«Read the rest of this article»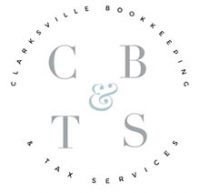 Clarksville, TN – Clarksville Bookkeeping & Tax Services located in Clarksville, TN was awarded $3,592.61 for an Incumbent Worker Training grant (IWT).
Clarksville Bookkeeping and Tax Services (CBTS) is a financial services company which provides year-round bookkeeping, payroll, tax, and notary services to small businesses, medium-sized businesses, and individuals. CBTS offers highly specialized services and their clients depend on staff to accurately calculate and report their obligations for them.
«Read the rest of this article»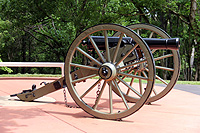 Clarksville, TN – The next meeting of the Clarksville (TN) Civil War Roundtable will be on Wednesday, March 21st, 2018 at the Bone & Joint Center, 980 Professional Park Drive, right across the street from Tennova Healthcare. This is just off Dunlop Lane and Holiday Drive and only a few minutes east of Governor's Square mall.
The meeting begins at 7:00pm and is always open to the public. Members please bring a friend or two – new recruits are always welcomed.
«Read the rest of this article»
APSU Sports Information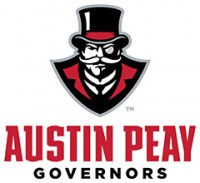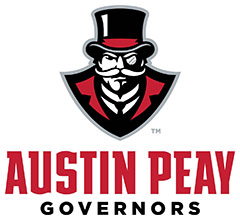 Clarksville, TN – Austin Peay State University is hosting a blood drive from 10:00am to 4:00pm, March 28th, 2018 in the Governors Club Room in the Dunn Center.
The blood drive is part of the Heritage Bank Battle of the Border series with rival Murray State. Five points are up for grabs between the two schools and the winner of the blood drive is determined by the most pints of blood donated. The school with the most overall points through all events is declared the winner.
«Read the rest of this article»

Clarksville, TN – Clarksville Police responded to an accident at Tiny Town Road and Cainlo Drive at Saturday night, March 17th, where a pedestrian was truck and killed.
The deceased pedestrian is 30-year-old Christopher Hebert of Clarksville.
Next of kin have been notified.
«Read the rest of this article»

Clarksville, TN – ?Clarksville Police officers were dispatched to a traffic crash at Tiny Town Road and Cainlo Drive at 8:34pm Saturday night.
The collision was between a motor vehicle and a pedestrian. The pedestrian is deceased.
Westbound Tiny Town Road traffic was blocked for about an hour.
«Read the rest of this article»
Written by Curtis Johnson
Tennessee State Representative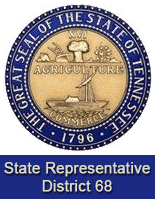 Nashville, TN – Next week, the full House will consider legislation that seeks to place the nation's motto, "In God We Trust," in all Tennessee schools. House Bill 2368 calls for the motto be displayed in a prominent location. The establishment of this motto was signed into law in 1956 by President Eisenhower, but was imprinted on U.S. coins and currency long before that time.
According to a 2003 joint poll by USA Today, CNN, and Gallup, 90% of Americans support the inscription "In God We Trust" on U.S. coins.
In 2006, on the 50th anniversary of its adoption, the United States Senate reaffirmed "In God We Trust" as the official national motto of the United States of America
«Read the rest of this article»