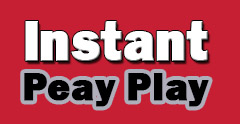 Clarksville, TN – For the past couple of years, the Austin Peay State University men's golf program had settled into the middle of the Ohio Valley Conference standings, but if the current trend of play continues the Govs may very well find themselves back in contention for an OVC Title in late April.
The program, which has had a long and distinguished past, had finished in eighth- and sixth-place in the final standings of the OVC Championship Tournament the past two seasons, but head coach Robbie Wilson has his team playing as well as any in the conference in 2018.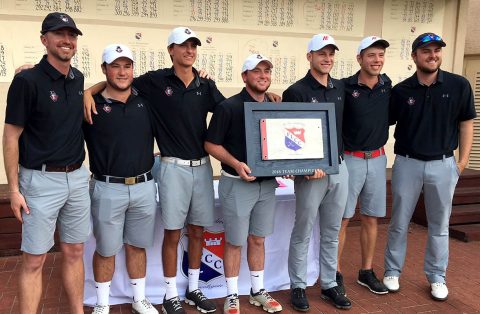 In its first two tournaments of the spring, Austin Peay has posted no worse than a second-place finish, posting under-par team totals in both, while winning the Fort Lauderdale Intercollegiate back on March 5th and 6th.
In that tournament the Govs shot two of their three rounds in the 280's, including the low round of the tournament on the final day, a 280 to finish one-under.
The tournament championship was the first for the Govs since winning the 2014 F&M Bank APSU Intercollegiate, as well as being the first tournament title under Wilson.
It was also the first non-home tournament championship since 2013 at the Harmony Preserve Intercollegiate in Melbourne, FL.
At the time of this story, the Govs are currently participating in the Bobby Nichols Intercollegiate in Sevierville, TN, and sit in a tie for second-place after the first 18 holes of the scheduled 54-hole tournament.
Coach Wilson has used several combinations this spring, but Chase Korte, Austin Lancaster and Michael Busse have logged the most rounds, with Korte averaging around of 73, Lancaster 73.8 and Busse a 74.3.
Add to that, Alex Vegh is averaging a round average of 74, Hunter Tidwell 74.9 and Garrett Whitfield 74.9.
That's six golfers that are averaging rounds under 75, while even their highest averaging golfer is averaging rounds of 77.5.
With scores like that, it shows that coach Wilson has put together a squad that can go low at any time.
Individually, the Govs have put up 17 rounds to 70 or better, including a round of 66 for Vegh, who posted the low round of the spring for the Govs.
Overall, the Govs have a team average of 293.2 per round – the fourth-best team average in the conference – and less than two strokes back of Tennessee Martin for the second-best scoring average in the conference.
After this weeks' tournament, the Govs will have two other tournaments left on their regular-season slate, beginning at the Red Wolves Intercollegiate followed by the Coca-Cola Wofford Invitational before participating in the OVC Championships on April 23rd through 25th with a chance to challenge for the OVC title.