APSU Sports Information
Cookeville, TN – Austin Peay State University's baseball team rallied to take an early lead but could not hold on in a 12-6 Ohio Valley Conference loss to Tennessee Tech, Sunday afternoon, at Bush Stadium.
Austin Peay (14-11, 5-4 OVC) took advantage of a Tennessee Tech to grab the lead in the third inning. First baseman Parker Phillips gave the Govs the lead with a sacrifice fly and designated hitter Alex Sala added a run-scoring single for a 4-2 lead.
«Read the rest of this article»
APSU Sports Information


Clarksville, TN – With a break in the team schedule this week, a quartet of Austin Peay State University men's golfers will compete as individuals at the Phoenix Invitational at Old Hickory Country Club in Old Hickory, Tennessee.
«Read the rest of this article»

Clarksville, TN – On Sunday, March 25th, 2018, around 4:45pm, Clarksville Police Officers were dispatched to dual calls at 2191 Memorial which came into the 911 center at the same time — shooting already occurred and an accident with injuries.
When officers arrived, they discovered there was no accident with injuries, but a man was found inside of a car who had sustained a gunshot wound.
«Read the rest of this article»
APSU Sports Information

Carbondale, IL – Weather conspired to shorten the Saluki Invitational to a one-day, 36-hole event, but the alteration to the schedule did nothing to deter from Austin Peay State University women's golf from putting together yet another solid outing.
«Read the rest of this article»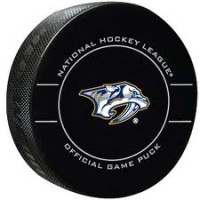 Clarksville, TN – The Nashville Predators managed to salvage a point in their 5-4 shootout loss to the Winnipeg Jets tonight, as Mark Scheifele scored the game winner, beating Juuse Saros for the Predators.
The victory clinched a playoff berth for the Jets.
In one of the most exciting games of their five game series, the teams traded punches all night, and the lead.
Roman Josi got the Predators started at 10:09 of the first period on a slap shot that beat Jets goalie, Connor Hellebuyck for the 1-0 early Nashville lead. Ryan Ellis and Viktor Arvidsson assisted on the score.
«Read the rest of this article»
Written by Joe Pitts
Tennessee State Representative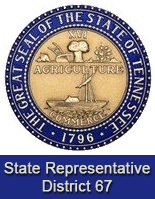 Nashville, TN – House Bill 1496/Senate Bill 1675 (Sen. Mark Green, R-Clarksville) was passed in the Senate as amended and is now headed to the Governor. The amendment would include the veteran's spouse.
This legislation corrects a rule change made in October, 2017 which would have caused individuals to lose their eligibility for tax relief if the veteran, low-income elderly, and disabled person if admitted to a nursing home for an indeterminate amount of time.
"Thank you to the Montgomery County Veterans Coalition, the County Officials Association of Tennessee and the Tennessee Office of the Comptroller for their help with this legislation," said Pitts.
«Read the rest of this article»

Clarksville, TN – The town of Shelbyville is about two hours south of Austin Peay State University, and most Clarksville residents only make the journey to visit family or friends or, along with thousands of others from around the world, to watch the grand spectacle known as the Tennessee Walking Horse National Celebration each summer.
But in 2009, this small, rural community became a focal point for the nation's ongoing immigration debate.
«Read the rest of this article»
Clarksville, TN – Hyun Tech, Inc. located in Clarksville, TN was awarded $25,000 for an Incumbent Worker Training grant (IWT). Hyun Tech, Inc. is a MRO (maintenance, repair, and operations) company that works directly with Hankook Tire Factory.
They supply Hankook Tire with equipment and materials that are needed for factory production. Hyun Tech also provides waste management services for the factory by discarding all scrap tire.
«Read the rest of this article»

Nashville, TN – The Tennessee Department of Commerce & Insurance (TDCI) Securities Division is alerting Tennessee consumers today of actions taken by the State of New Jersey against the Internet cryptocurrency company Bitcoiin a/k/a Bitcoiin B2G ("Bitcoiin") that is alleged to have promoted the sale of unregistered securities. (Note: Bitcoiin should not be confused with nor is it affiliated with Bitcoin.)
«Read the rest of this article»
APSU Sports Information

Clarksville, TN – Senior Averyl Ugba of the Austin Peay State University men's basketball team has been invited to compete in the inaugural 3x3U National Championship in San Antonio.
The first-of-its-kind event will bring seniors from around the nation to compete and will pit 32 four-man teams consisting of players from every Division I college basketball conference against each other in a three day, 3-on-3 tournament.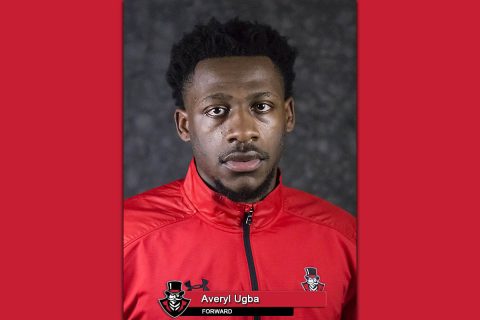 «Read the rest of this article»