City of Clarksville's free summer camps offer sports, arts, activities at 15 sites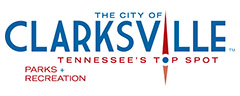 Clarksville, TN – Planning is underway to serve more than 1,200 Clarksville youngsters again this year with a free, fun and educational summer camp program.
Online registration for the Clarksville Parks and Recreation 2018 Summer Youth Program begins at 8:00am on Monday, April 2nd, 2018.

"Every year, the City of Clarksville gears up this big, fun summer camp experience for hundreds of children," Clarksville Mayor Kim McMillan said. "I'm so proud of this great free service for families, and it's always good, wholesome, supervised recreation for our youngsters."
The Summer Youth Program is an active and entertaining six-week summer camp experience for children ages 6 to 15. The program runs weekdays 9:00am to 3:00pm from June 4th to July 13th, at 15 sites around Clarksville, including school gymnasiums, City recreation centers and Clarksville Housing Authority facilities.
Daily activities at each site are age-specific and include games and sports, arts and crafts, visits to City pools, and other enrichment activities.
How To Register
Visit www.cityofclarksville.com/parksrec and click the "register online" image.
Select "Summer Youth Program," choose the appropriate Summer Youth Program site, and complete the registration process. Be sure to check your email for additional information.
Registration is also available in-person at the Clarksville Parks and Recreation main office, 102 Public Square.
2018 Program Sites
Ages: 6-8
School sites: Burt, West Creek, Barksdale, Ringgold, Liberty, and Montgomery Central Elementary Schools.
Other sites: Summit Heights and Caldwell Lane.
Ages: 9-12
School sites: Northeast Elementary School.
Other sites: Burt-Cobb Community Center, Kleeman Community Center, and Crow Community Center.
Ages: 13-15
School sites: Moore, Rossview, and Glenellen Elementary Schools.
A limited number of spaces are available at each site. Once the maximum has been reached, registration for that site will be closed. For parents who have children in multiple sites, please note that you do not have to drop off and pick up each day at each location simultaneously in the morning. However, children must be picked up no later than 3:00pm at each site by an authorized individual.
In addition to the Summer Youth Program, Clarksville Parks and Recreation also offers a variety of specialty camps including Summer Playhouse, Archery, Tennis, and Tumbling Camp. Fees vary.
To find out more about Clarksville's Summer Youth Program or specialty camps contact Clarksville Parks and Recreation at 931.645.7476.