Nashville, TN – Tennessee Governor Bill Haslam today announced his approval of recommendations submitted by the school safety working group he appointed earlier this month to make immediate enhancements to school safety.
«Read the rest of this article»
Austin Peay vs. Southeast Missouri
March 29th-31st, 2018 | 6:00pm, 6:00pm, 1:00pm
Clarksville, TN | Raymond C. Hand Park
Clarksville, TN – Austin Peay's baseball team returns home for the Easter weekend to host Southeast Missouri in a three-game Ohio Valley Conference series scheduled for Thursday-Saturday at Raymond C. Hand Park due to the holiday.
The weekend set is scheduled to open with a 6:00pm, Thursday contest.
«Read the rest of this article»
APSU Sports Information

Brentwood, TN – After a spectacular weekend at the Vanderbilt Black and Gold, a pair of Austin Peay State University track and field standouts have earned acclaim from the Ohio Valley Conference for their efforts.
Junior pole vaulter Savannah Amato has been named adidas® OVC Field Athlete of the Week, while sophomore sprinter Tymeitha Tolbert was named co-Female Track Athlete of the Week, sharing the honor with Tennessee Tech's Micayla Rennick.
«Read the rest of this article»
Sponsors, volunteers gather for Brandon Hills gala
Clarksville, TN – Clarksville Mayor Kim McMillan helped sponsors and volunteers kick off the growing season at the Brandon Hills Heritage Youth Spring Garden Gala on Tuesday.
The Heritage Youth Garden, at 1202 Commerce Street, was started by Geneva Bell as a community project to grow wholesome produce and teach youngsters about how food is produced. It is now managed by the UT Extension Service, with assistance from community volunteers, the City of Clarksville and Montgomery County.
«Read the rest of this article»

Clarksville, TN – Austin Peay State University (APSU ) President Alisa White and the Center of Excellence for the Creative Arts (CECA, or "seek-ah") invite the entire community to the 2018 Ovation Awards, a free, family-friendly celebration of the arts.
The 2018 Ovation Awards will take place on Sunday, April 8th, at 2:00pm in the George and Sharon Mabry Concert Hall on APSU's campus. The 2018 Ovation Award winners will be honored, and, in an exciting new format, the event will feature performances and artwork by a variety of arts groups from the community and APSU.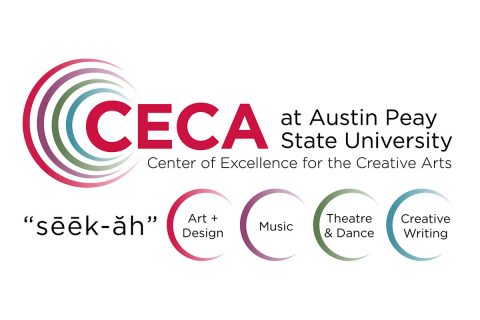 «Read the rest of this article»

Nashville, TN – Girl Scouts of Middle Tennessee (GSMIDTN) donated 50,592 packages of Girl Scout Cookies to Fort Campbell soldiers through its Troop Gift of Caring and HUGS program on Friday, March 23rd, 2018.
Through Troop Gift of Caring and HUGS, Girl Scouts are able to show their appreciation for men and women in uniform or support those in need by giving Girl Scout Cookies. Girls choose an organization they want to benefit and give customers the opportunity to purchase cookies as a donation.
«Read the rest of this article»
APSU Sports Information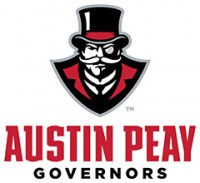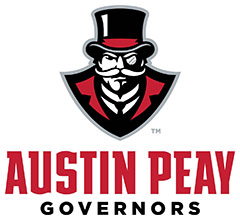 Clarksville, TN – Promoting and ensuring student-athlete wellness is a priority for Austin Peay State University, and in January, two student-athletes got the unique opportunity to participate in the APPLE Training Institute, which promotes wellness and substance abuse prevention for all student-athletes.
Sophomore tight end Trey Pruitt, of the football team, and sophomore setter MiMi Arrington, of the volleyball team, along with Athletic Trainer Lindsey Gamble and Academic Coordinator Ryan Combs traveled to Charlottesville, Virginia to participate in the 2018 APPLE Training Institute.
«Read the rest of this article»
Editor's note: This article is from our motorcycle blog, Dodging the Roadkill at www.clarksvillemotorcycle.com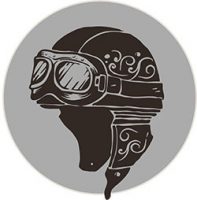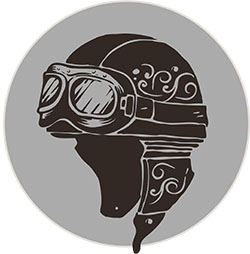 Clarksville, TN – I had an amazing night last night. I went to a crawfish boil, sponsored by one of the local Motorcycle Clubs. The Subdued Few sponsored an open house and it was open to "anyone and everyone."
Let me give you the back story.
If you've been following my journey here, (and I appreciate that you do), I wrote a series of articles on "Biker Gangs." If you didn't read the stories, they're here, here, and here. I would recommend that you read them first before you continue with this article.
«Read the rest of this article»

Clarksville, TN – Seeing UH60 Black Hawk helicopters circling above is not unusual in Clarksville Tennessee. However, seeing them land at Austin Peay State University's campus in Downtown Clarksville is.
As part of a coordinated effort between Austin Peay's Governors Guard ROTC program and the Tennessee National Guard, the APSU ROTC department has arranged to have Black Hawk helicopters land on campus three times over the next several weeks.
«Read the rest of this article»
Journal of the American Heart Association Report
Dallas, TX – Higher waist and hip size are more strongly associated with heart attack risk than overall obesity, especially among women, according to research in Journal of the American Heart Association, the Open Access Journal of the American Heart Association/American Stroke Association.
In a study of nearly 500,000 adults (aged 40-69) from the United Kingdom, researchers found that while general obesity and obesity specifically around the abdomen each have profound harmful effects on heart attack risk in both sexes, women were more negatively impacted by higher waist circumference and waist-to-hip ratio than men.
«Read the rest of this article»