Austin Peay vs. Tennessee Tech
March 30th, 2018 | 3:00pm CT
Clarksville, TN | Cheryl Holt Field

Clarksville, TN – Austin Peay State University's softball team will host Tennessee Tech for a doubleheader at 3:00pm on Friday at Cheryl Holt Field to open the home part of their 2018 Ohio Valley Conference schedule.
The Govs (18-9, 3-1 OVC) currently sit in a tie for third-place in the OVC standings after taking three of four on the road at Morehead State and Eastern Kentucky this past weekend, while Tennessee Tech enters Friday's doubleheader with a 9-21 overall record — including a 0-4 mark in OVC play.
This matchup with the Golden Eagles is the second-most played by the Govs in their history – trailing only Tennessee Martin – with the upcoming doubleheader being the 95th and 96th games in the all-time series. The Govs trail Tennessee Tech, 74-20, all-time in the series.
Leading the Govs offense heading into the matchups is junior third baseman Danielle Liermann, who is hitting at a .407 clip this season after 27 games, including a team-high 12 home runs and 35 RBIs.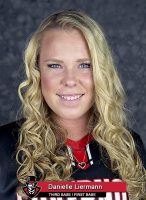 Freshman outfielder Bailey Shorter and junior pitcher/outfielder Morgan Rackel are also batting over .300 for the Govs, with Shorter coming in with a .343 batting average – including five doubles and two home runs – with Rackel batting .307, with four doubles, five home runs and 18 RBI.
Coming in just under the .300 mark this season are junior outfielders Kacy Acree and Natalie Schilling, who are hitting .297 and .287 respectively, with Schilling leading the team with 29 runs scored and 20 stolen bases; while Acree is second on the team with 19 RBI and tied for second in home runs (5).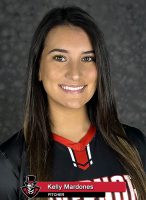 In the circle, the Govs have three pitchers that have posted .500-or-better records, led by Rackel's 9-4 mark, which includes a 2.05 ERA and 93 strikeouts in 85.1 innings of work.
Kelly Mardones has posted a 6-2 mark this season, with a team-low 1.97 ERA and 17 k's in 53.1 innings, while Kelsey Gross rounds out the trio, coming in with a 3-3 record, two saves and a 3.57 ERA and 24 k's.
Follow the Govs softball team on Austin Peay's official athletics website Let'sGoPeay.com or on Twitter @AustinPeaySB for more information or updates.
About the Tennessee Tech Golden Eagles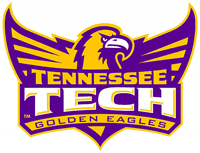 The Golden Eagles come into Friday's games with the Govs having lost their last five games overall and seven of eight over the past two weekends.
Offensively, Raegan Sparks leads the Golden Eagles with a .316 batting average, including five doubles and six home runs, while Hallie Davis comes in batting .310 with three doubles, a triple and four home runs.
Bayli Cruse leads Tennessee Tech in runs batted in with 23.
In the circle, Tennessee Tech is led by Taylor Waldrop, who sports a 5-7 win-loss mark, with a 4.33 ERA and 57 strikeouts in 85.2 innings of work.
Kayla Hughes (3-5) and Leigh Ellen Thomas (1-8) also have wins this season for the Golden Eagles.
Finally, former Govs softball standout Ashley Taylor (2007-09) is in her first season as an assistant coach for the Golden Eagles.
Govs Hit-and-Run
Sophomore pitcher Kelsey Gross has not allowed a run over her last six appearances, which covers 19.1 innings overall, allowing 14 hits, three walks and striking out 13.
Kelsey Gross became the 17th pitcher in school history to record 100 career strikeouts with punch out versus Eastern Kentucky on Monday.
Junior Natalie Schilling became just the second Governor to record at least 20 stolen bases in a season with steal versus Eastern Kentucky.
The Govs are ranked 77th in the current RPI standing, trailing only Eastern Illinois among OVC teams, the highest ranking for APSU in the poll all-time.
Austin Peay is ranked in the Top-50 in the NCAA as a team in home runs per game (17th), stolen bases per game (25th), earned run average (42nd), slugging percentage (45th) and win-loss percentage (47th).
Danielle Liermann is ranked among the best power hitter in the nation so far this season, ranking seventh in home runs per game (0.44), eighth in slugging percentage (.932), 12th in total home runs (12), 15th in RBIs per game (1.28).
Natalie Schilling is ranked in the Top-20 in the NCAA, coming in ninth in runs per game (1.12/9th) and stolen bases per game (0.76/14th).
Pitcher Morgan Rackel is ranked ninth in strikeout-to-walk ratio (8.27) and 22nd in walks per seven innings (0.95).