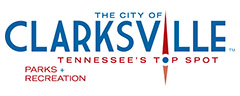 Clarksville, TN – This past weekend Clarksville Parks and Recreation hosted an early Easter egg hunt with a twist at the New Providence Indoor Aquatic Center, the Wettest Egg Hunt allowed local kids a chance to gather both floating and submerged Easter eggs, some containing great prizes.
Teresa Voorhees, Aquatics Coordinator at New Providence Pool talked about the event.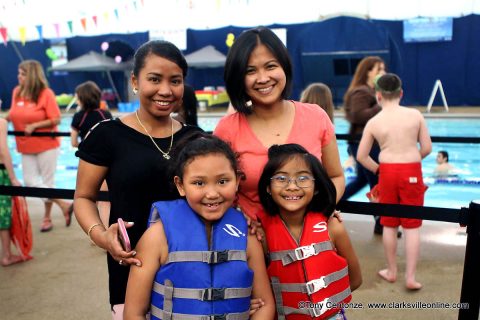 "The Wettest Egg Hunt is a really fun event for kids up to age 11," Voorhees said. "We are just about to start the 1-2 year-old group in the baby pool, and at 1:00pm the 5-8 and 9-11 age brackets will get their chance in the pool. We also did a session for kids with special needs this morning."
Brightly colored plastic eggs were floated on the water, some had little pieces of paper that indicated a prize, others had tokens. Prizes varied for the different age groups. There were life jackets for the kids who couldn't swim, and lots of lifeguards in the water to keep an eye on everyone.
"The smaller kids all get a fan bucket with a little bunny and a snack," Voorhees said. "The bigger kids each get a big blue bag with a toy, a skating admission, a Fazoli's coupon, and a bottle of water. We have lots of little prizes for the kids, things like bracelets and small stuffed animals. We are also giving away some large stuffed animals as grand prizes for the younger kids. And, for the bigger kids grand prizes, we have some giant pool floats, like a swan, and a caterpillar."
Clarksville Parks and Recreation bought some of the prizes, but most of them were donated by Texas Roadhouse, Chic-Fil-a, Magic Wheels, Customs House Museum, and more.
Voorhees says, in the baby pool alone they would see more than 120 kids on Saturday. The 5–8 and 9–11 age groups had two sessions each, with up to 150 kids per session. In all, several hundred kids were participate throughout the day.
"The Easter Bunny is here," Voorhees said. "He is being joined by Andy the Armadillo from Texas Roadhouse, and the Chic-fil-a cow. The kids seem to really be having fun, and that's what this is all about."
Photo Gallery