Clarksville, TN – The Clarksville Police Department is going to make the public aware of some of the scams that they receive daily. CPD knows there are an unlimited amounts of scams, but they are going to try and put out the ones where people have actually suffered a loss.
First scam is purchasing puppies online. Two people fell victim to a scam in which they attempted to purchase puppies online.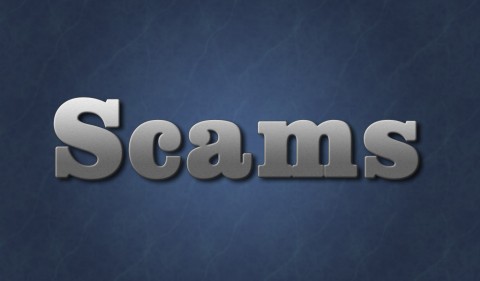 They both sent money to a specified person and address.
In one case, the 56 year old male victim sent a money order to a person in Pennsylvania and in the other situation the 77 year old female victim sent money to a person in Chicago, IL.
After the money was sent for the puppies, the victims were contacted and told they needed to send additional money for shipping costs. The female victim determined it was a scam and did not send the money. The male sent money for shipping costs and was contacted again saying more money was needed for insurance on the puppies.
He declined and said he wanted his money back but it was too late. The female was scammed out of $750.00 and the male was scammed out of $1792 dollars
Second Scam is the Secret Shopper. The 49 year old female victim responded to a secret shopper ad online and contacted the company.
She was sent a $1300 check and was told to deposit the check. She was told to purchase a $50.00 item, two $500.00 gift cards, and keep the $250.00 difference for making the purchase. She followed instructions and sent the gift card activation numbers. The check was no good, so the victim was responsible for the bad check deposit.
Consumers beware and do your homework before entering into transactions, no matter how good it sounds. There are many sources to consult such as Better Business Bureau and, in many cases, the scams are well identified and documented through internet blogs or inquiries. There is no need to file a police report unless there is an actual monetary loss associated with the scam.
You can go online and report the scams through the Federal Trade Commission and Department of Justice just to name a few.
Sections
News
Topics
Chicago IL, Clarksville Police, Clarksville Police Department, Clarksville TN, CPD, Gift Cards, scams