Clarksville, TN – According to Clarksville Police, on Monday, April 2nd, 2018, around 3:37pm, three thieves took five filled moving boxes off the porch of an Oakmont residence.
The family recently moved here from Hawaii and the boxes contained many personal, sentimental items which cannot be replaced as well as some electronic equipment.
The car appears to be a Black Kia Soul.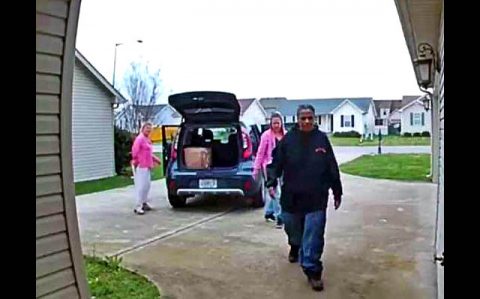 The porch pirates took the boxes in under one minute.
Police are asking anyone who can identify the thieves to call Sgt Filmore, 931.648.0656, ext 5451, TIPSLINE, 931.645.8477, or go online and submit a tip anonymously at P3tips.com/591