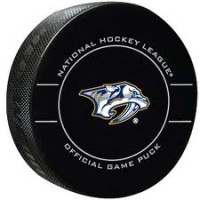 Clarksville, Tn — The Nashville Predators thought they had tied their game with the Florida Panthers tonight, with .05 seconds remaining, when after a video review from Toronto, it was determined that they were guilty of goaltender interference, and the game tying goal from Filip Forsberg was waved off.
Controversy ensued. It was a HORRIBLE call by the NHL.
The Predators had the opportunity to clinch the Central Division of the Western Conference with a three point lead over the Winnipeg Jets who were victorious over the Montreal Canadiens.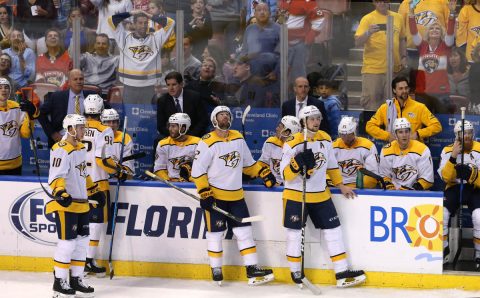 After a lackluster two periods for the Predators, and down 2-0 at 10:33 of the third period, Roman Josi made it 2-1 at the 16:08 mark on a backhand shot past Roberto Luongo. Luongo made 45 saves on the night.
With time ticking away in the third, Nashville pulled their goalie, Pekka Rinne for the man advantage and at with .05 seconds remaining, it appeared that Forsberg had tied the game at 2-1.
The officials went to the video review to see that the goal had entered the net with time on the clock, or that's what we thought, but they weren't looking at the time on the clock. They were looking at goaltender interference. A very controversial situation that's plagued the league all season.
The NHL decided to make those decision from the "situation" room for better consistency, taking the decision away from the officials at the game, on the ice, calling the shots. So the "consistent" call that was made tonight, was that there was interference by the Predators and the goal was disallowed. Game over, Preds lose, 2-1.
The situation room in Toronto determined that the "deliberate actions of Nashville's Viktor Arvidssons stick caused Luongo to spin and cause the covered puck to come loose prior to the goal.
Not a single observer of the replay agreed with that call, including the Predators who 100% disagreed with the ruling
The Twittersphere erupted in flaming disgust over the call, but it was official, Nashville had lost and with that loss, would have to wait another day to clinch the Central Division.
So the league is getting a wild race for the points lead right down to the wire, and the winner of the Presidents Trophy will be determined this week.
Not tonight!
The Predators now head to Washington for a Thursday match up with the Capitals, who have been on fire of late.