The CarMax Foundation and KaBOOM! Kick Off "Weeks of Play" to Celebrate Military Families.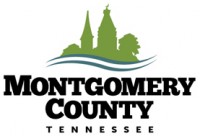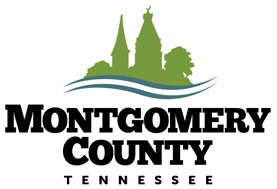 Montgomery County, TN – Montgomery County will host an event for military families to unveil its new Imagination Playground™ on April 21st, 2018. The community will come together to use the new creative play product at the Downtown Commons.
This celebration is one of several events happening across the country during The CarMax Foundation's "Weeks of Play," in partnership with KaBOOM!, to make play more accessible to kids of veterans and military families. Events are taking place during this time frame because April is the month of the military child.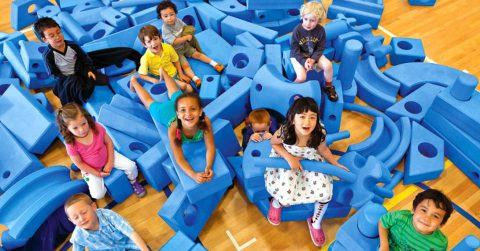 Imagination Playground in a Cart™ is an innovative design in play equipment that encourages creativity, communication and collaboration in play.
With a collection of custom-designed, oversized blue foam parts, Imagination PlaygroundTM provides a changing array of elements that allow kids to create a play space that is constantly built and re-built by their imagination.
The Montgomery County Downtown Commons was selected as one of the grant sites for an Imagination Playground because of Montgomery County's strong connection to Fort Campbell families. More than 9,500 military connected students attend local public schools and most military families choose to live in Montgomery County.
The Imagination Playground will provide another fun opportunity for military children and their civilian peers with a creative play experience. Coming together to ensure the needs of kids are met demonstrates the pride and unity of the Clarksville-Montgomery County community.
"We are grateful that KaBOOM! and the CarMax Foundation choose the Downtown Commons as one of the sites to gift with an Imagination Playground. We look forward to the kids in our community enjoying many hours of fun with this unique play equipment," said Montgomery County Mayor Jim Durrett.
This Imagination Playground™ is one of 10 signature play products that The CarMax Foundation and KaBOOM! will grant during the Month of the Military Child in April. The partners are also working together to build a playground in Seattle, WA that will benefit kids of military families.
As a part of its on-going commitment to KaBOOM!, The CarMax Foundation is building four playgrounds and providing 30 grants for Imagination Playground™ to organizations across the country, helping to reach 85,000 kids of military families over the next three years.
The CarMax Foundation supports KaBOOM! in ensuring communities have great PLAYces for kids and families.
Saturday, April 21st
2:00pm–2:10pm — Imagination Playground™ unveiling ceremony (Program begins and Mayor and children share their appreciation)
2:10pm–3:00pm — Open play session with Imagination Playground™ and military dependent children
The Downtown Commons is located at 215 Legion Street in Downtown Clarksville.
For more information about Imagination Playground™, visit www.imaginationplayground.com
About Montgomery County
Montgomery County, Tennessee is located 30 minutes northwest of Nashville at the Tennessee-Kentucky state line. Established as a county in 1836, it is one of the most historic, yet progressive counties in the region and home to the fifth largest city in the state. Montgomery County is known for its affiliation with Fort Campbell, Kentucky, the largest employer in Montgomery County and Tennessee.
The County is also home to Austin Peay State University, with more than 10,000 students, Clarksville-Montgomery County School System with approximately 35,000 students and a robust business and tech market with companies like Google Data Center, auto supply industries such as Bridgestone Metalpha, Hankook Tire, Akebono Brakes and Shiloh and many other organizations.
About The CarMax Foundation
The CarMax Foundation enriches the communities where our associates live and work. Together with CarMax, Inc., the Foundation has donated more than $50 million since 2003. Funding programs are made available through a portion of CarMax, Inc.'s pre-tax profits. CarMax, a member of the FORTUNE 500 and the S&P 500, and on the FORTUNE 100 Best Companies to Work For® list for 14 consecutive years, is the nation's largest retailer of used cars.
For nearly 25 years, CarMax has made car buying more ethical, fair and stress-free by offering a no-haggle, no-hassle experience and an incredible selection of vehicles. CarMax makes selling your car easy too, by offering no-obligation appraisals good for seven days. At CarMax, we'll buy your car even if you don't buy ours®.
For more information, access the CarMax website at www.carmax.com
About KaBOOM!
KaBOOM! is the national non-profit dedicated to giving all kids – especially those living in poverty – the childhood they deserve through great, safe places to play. KaBOOM! inspires communities to make play the easy choice and works to drive the national discussion about the importance of PLAYces. KaBOOM! has collaborated with partners to build or improve more than 17,000 playspaces, engaged more than 1.5 million volunteers and served over 9 million kids.
To learn why play matters for all kids, visit kaboom.org and join the conversation at twitter.com/kaboom, facebook.com/kaboom and instagram.com/kaboom. #playmatters #PLAYceforKids