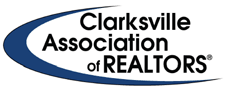 Clarksville, TN – The Clarksville Association of Realtors® (CAR) announced grant funding from the National Association of Realtors® that will provide $50,000 to Our United Community, a committee working for the passage of the Clarksville-Montgomery County Metropolitan Government Charter referendum in November.
The announcement was made Monday night during the Montgomery County Commission Informal meeting by Charles Pecka, 2018 CAR President.
"CAR expects that a Clarksville-Montgomery County Metropolitan government will lead to decreased property taxes, an increase in economic development, and greater representation in our state legislature. It will best manage our rapidly growing economy and unprecedented expansion of real estate in our community," said Pecka.
"CAR will not stand on the sidelines. We are putting our money and our efforts to use for a better Clarksville and Montgomery County," said Pecka.
About the Clarksville Association of Realtors®
The Clarksville Association of Realtors® has over 925 active REALTOR® members and 73 Affiliate Partners that work together to improve the public awareness of the value of Realtors to the community and to the benefits of their services. The Clarksville Association of Realtors® also serves to promote the success and future developments of its members in association with the Tennessee and National Associations of Realtors®.
Sections
Politics
Topics
CAR, Charles Pecka, Clarksville Association of Realtors, Clarksville TN, Clarksville-Montgomery County, Montgomery County Commission