April is National Distracted Driving Awareness Month

Clarksville, TN – April is National Distracted Driving Awareness Month. Several law enforcement agencies including Tennessee Highway Patrol, Montgomery County Sheriff's Office, and Clarksville Police Department kicked off the month with a Joint Distracted Driving Enforcement Operation in Clarksville on April 5th.
A van, manned with law enforcement, drove around the city looking for distracted drivers and other traffic violations.
Once a violation was spotted, mobile law enforcement patrols were informed, vehicles were stopped, and citations issued.
Even the main focus was to detect, deter, and raise awareness for distracted driving, the goal is always to reduce crashes and save lives.
It was noted the most violations involved Texting and Seat Belt violations.
According to 2015 statistics compiled by the National Highway Traffic Safety Administration (NHTSA), 3477 people died and another 391,000 were injured in motor vehicle crashes by drivers who were distracted because they were texting or using cell phones.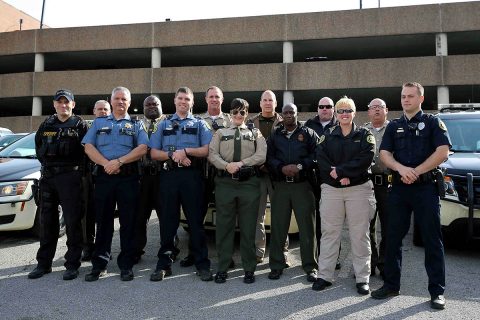 Additionally, in 2015, there was an estimated 13,941 lives saved by the use of seatbelts. If all passenger vehicle occupants had worn seatbelts, an additional 2804 could have been saved.
There were 100 citations issued in a four hour time period:
Offensive
# of Charges
Texting
7
Seatbelt
66
Child Restraint
3
Simple Possession
5
Other D.L
5
Proof of Insurance
4
Light Law
2
Window Tint
1
Registration
7
Total
100