Written by Joe Pitts
Tennessee State Representative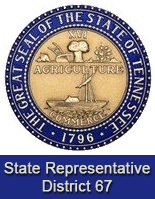 Nashville, TN – Art Therapy Licensing Bill – House Bill 2150 (Rep. Joe Pitts, D-Clarksville) and Senate Bill 2127 (Senator Ed Jackson, R-Jackson) would set up a licensing procedure through the Tennessee Department of Health. "This legislation was brought to me by a group of art therapy professionals requesting the State to set up this procedure," Pitts said.
Art therapy will be another tool in the toolbox to assist Tennesseans with mental illness, people with cancer, people with Dementias & Alzheimer's, as well as active duty military, veterans, and military families.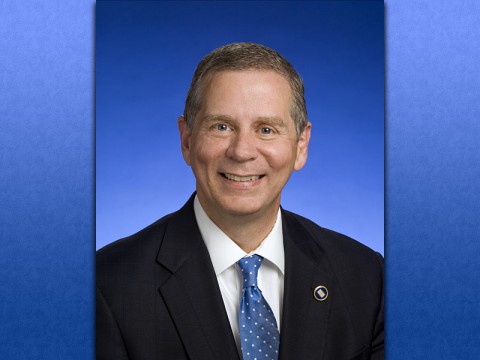 Art therapy is a distinct, master's level mental health profession with education and credentialing requirements similar to other mental health professions licensed in the state such as licensed clinical Social Workers and Licensed Professional Counselors.
This legislation cleared the House Government Operations Committee, House Sub and Full Finance, Ways and Means, Calendar and Rules Committee and will be heard on the House Floor on Tuesday, April 17th, 2018.
Funding for Genesis Learning Centers
House Bill 1607 (Rep. Joe Pitts, D-Clarksville) and Senate Bill 1803 (Senator Bill Ketron, R-Murfreesboro) was brought to our attention by Senator Ketron.
"Senator Ketron, Speaker Pro Tem Johnson and I have been trying to stabilize funding for the Genesis Teen Learning Centers in Rutherford County and Montgomery County for several years," Rep. Pitts said.
There are actually 2 other facilities that are similar to Genesis and are located in Carroll County and Tipton County. These learning centers, or Category 1 schools, provide education services to students who have been dismissed from public schools and alternative schools. This is often their last chance to obtain a diploma and stay out of state custody.
Ninety percent of students that attend the Genesis Learning Centers remain out of state custody as well as 90% of all discharges from the programs remain out of juvenile court. These learning centers do not receive Basic Education Program dollars (BEP). If this bill passes, BEP funding will flow into these learning centers. This legislation was passed on the Senate and House Floor and is headed to the Governor.
Mentorship for Veterans Program Overview
Many of the core skills, attitudes, behaviors and ethics of leadership are best learnt by modelling rather than in a formal classroom. The Nashville Technology Council Veteran's Mentorship Program allows Veterans to model good leadership and offer practical guidance to their future leaders. Mentoring fosters not only professional growth but also personal growth, and can develop confidence in handling new situations, improve understanding of different approaches to a situation and enhance self-esteem for both mentors and mentees.
Through small group mentorship, this program seeks to provide Veterans with an opportunity for valuable peer-to-peer learning, professional development, and meaningful connections within the Middle Tennessee tech community. Participation is limited to Veterans working in, or interested in working in, the tech industry.
By establishing an appropriate selection process for both mentors and mentees and providing the right framework to support this process, we can ensure that participation in NTC Veteran Mentorship program is sought after by our Veterans, rather than perceived as a chore or a burden. We don't take chances with this part of the program set-up as it is one of the critical requirements for its success.
If you would like to participate in the Mentorship Program, hover of the link then hold down the Control button and click to open hyperlink https://technologycouncil.com/veterans-mentorship-program/
Governor Haslam touts April as Sexual Assault Awareness Month
On behalf of the Sexual Assault Center in Nashville and Clarksville, Governor Bill Haslam has recorded an audio and video version of a public service announcement featuring information about the services of the Center, and the new sexual assault survivor medical clinic set to open in May 2018. We are thankful for Governor Haslam's help in ensuring survivors get the medical and emotional care they need in this time of crisis.
You can view the PSA at the link below. When prompted, click download and the site will automatically play.
Audio: https://www.dropbox.com/s/kxhl3wx9o892hh8/Sacenter.org_v2.wav?dl=0
Video: https://www.dropbox.com/s/eg49uyou2vpkcdm/Sacenter.org.mp4?dl=0
Visitors to the Hill
Maggie Kulback of Clarksville was honored for receiving the Wendell H. Gilbert Award from the Austin Peay State University Office of Alumni Relations earlier this year.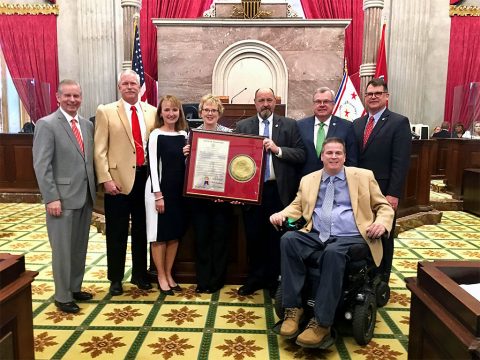 Maggie was APSU SGA President at APSU, immediately following Rep Lollar, and was the first woman SGA president at APSU and in the state of Tennessee.
If you have questions about the above or other issues of concern, please call me at 615.741.2043, or email me at