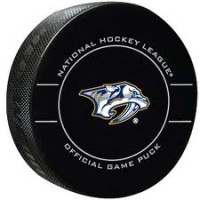 Denver, CO – The Nashville Predators took care of business in the mile high city tonight with a clutch comeback victory over the Colorado Avalanche, 3-2. That sends the series back to Nashville where the Predators can clinch the series with a win.
Horrible officiating dominated this contest tonight, putting Nashville in several penalty situations that didn't appear to be called against the Avs, frustrating both players and coaches on the Nashville bench.
The Predators came out on fire tonight, dominating the first period and putting a marker on the board at 15:33 of the first period when Filip Forsberg poured a wrister in the net past Colorado goalie Semyon Varlamov, for the early 1-0 lead.
Colton Sissons then added another of his three goals during this playoff series by scoring at 7:16 of the second period for the Nashville 2-0 lead. Nashville still dominated play throughout the second period, with no let down in sight.
Nashville took a 3-0 lead at 11:49 of the second period when Craig Smith bolted from the penalty box and picked up the loose puck and promptly scored on a wrist shot past Varlamov.
Late in the third period, the "headhunter" Gabriel Landeskog scored on a contested goal when his wrist shot beat Pekka Rinne and it was 3-1 in favor of the Predators.
Alexander Kerfoot would bring the Avs to within a gola at 11:01 of the third period on a score that pulled Colorado to within a goal for the second time tonight.
But that was all this Nashville team would need on this night. Even through the high hits, bad calls and cheap shots being thrown around by Colorado, the Predators will take this series back to Nashville leading, 3-1.
Pekka Rinne a Vezina Trophy finalist, blocked 31 shots on the night.
Colorado will try to stave off elimination on Friday night at the Bridgestone Arena as the Predators can wrap up the series with a win.
Puck drops at 8:30pm.