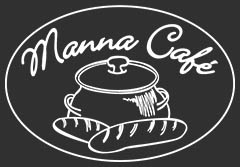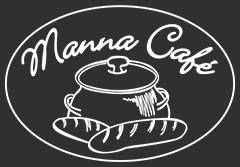 Clarksville, TN – Manna Café Ministries will conduct a food drive on Saturday, May 5th, 2018 and is in need of volunteers. Locations are all local Walmart's, neighborhood market Walmart's, Kroger's, Food Lions, and Dollar General. This event will begin at 10:00am.
Volunteers will be standing at stores asking for shoppers to donate.
At Manna Café, we distribute roughly 1.8 million pounds of food and 26,000 hot meals per year — so one of our main battles is keeping food on our shelves.
Stuff the Love Bus is our new food drive event where food collection stations will be set up at 15 local grocery stores, and we need your help!
Stuff the Love Bus on May 5th will require hundreds of volunteers coming together, handing out shopping lists at the stores, encouraging shoppers to make donations, sorting and stacking the food as it comes into the warehouse, and assisting drivers to pick up goods.
We are asking for volunteers to work a two hour shift (or more!) at any store to help us make a big impact in our city.
Volunteers are asked to sign up for a two-hour shift on www.mannacafeministries.com/events
Individuals, clubs, organizations, and groups all are welcome and needed. Please call our offices at, 931.933.0970, if you have any questions.
About Manna Café Ministries
Manna Café Ministries is a faith-based organization devoted to meeting the needs of homeless and low-income families in Montgomery County. Each year, Manna Café provides food boxes and hot meals to 20,000 local residents.
For more information, visit www.mannacafeministries.com