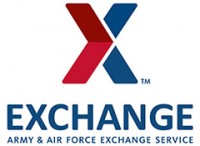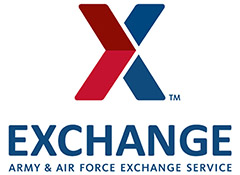 Dallas, TX – The Fort Campbell Exchange has been awarded the Army & Air Force Exchange Service's highest honor, the Director/CEO Cup.
The Fort Campbell Exchange was one of four stores recognized with the Exchange's top award May 7th during the U.S. Department of Defense retailer's annual conference for general managers and main store managers in Frisco, Texas.
"The Fort Campbell Exchange sets the standard high because we know we are serving the best customers in the world," said Exchange General Manager David Swenson.
"We are honored and humbled to be recognized among these exemplary stores for our dedication to Soldiers and military families," Swenson stated.
One Exchange was crowned the best in operational excellence in each of the following sales volume categories: Super, Large, Medium and Small. The Fort Campbell Exchange was honored as the best store in the Super category.
The other winning Exchanges were UK Consolidated among large stores, Robins/Moody Air Force Base in the Medium category and Offutt Air Force Base in the Small category.
The winners were chosen from among 93 eligible stores based on customer experience, leadership, business results, marketing efforts, community support and command validation for partnerships and engagement.
About the Army & Air Force Exchange Service
Since 1895, the Army & Air Force Exchange Service (Exchange) has gone where Soldiers, Airmen and their families go to improve the quality of their lives by providing valued goods and services at exclusive military pricing. The Exchange is the 56th-largest retailer in the United States. Its earnings provided $2.4 billion in dividends to support military morale, welfare and recreation programs over the last 10 years. The Exchange is a non-appropriated fund entity of the Department of Defense and is directed by a Board of Directors.
To find out more about the Exchange history and mission or to view recent press releases please visit our website at http://www.shopmyexchange.com or follow us on Twitter at https://twitter.com/ExchangePAO.