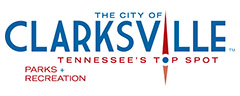 Clarksville, TN – Clarksville's 40th Annual Queen City Road Race saw runners and walkers of all ages take to the streets of Downtown Clarksville in spite of relentless heavy rain that lasted throughout Saturday morning.
Clarksville Parks and Recreation's Tina Boysha was once again at the helm of the popular event.
"This is our 40th year," Boysha said. "Our 5K registration was a little down ahead of the event, but surprisingly, we have made up for that this morning, in spite of the rain. We surpassed 1,000 registrants earlier this week. I would say, we are at about 1,200 runners and walkers now."
The event is overseen each year by the Athletic Division of the Clarksville Parks and Recreation Department.
"We start planning for this event in November," Boysha said. "We do preliminary setup at Fortera Stadium on Friday, then we come out early Saturday morning and finish the rest. Austin Peay State University and Northcrest Medical Center are two of our signature sponsors. The Clarksville Montgomery County School System and the CMC Coordinated School Health Program are big supporters as well.
"The school system encourages students to participate, and the Coordinated School Health Program provides $2,000 in prizes to the schools who register the most students. Those prizes are awarded based on how many students from each school cross the finish line."
Trophies are presented to the top male and top female runner at the 5K. Trophies are also given to top finishers in each age group. Everyone who runs receives a medal to commemorate their participation.
Top Male Finishers
Triston Gogol – 16:55
Joseph Redman – 18:19
Montana Klingsporn – 19:04
Blake Deterding – 19:30
Top Female Finishers
Lisa Carlock – 20:21
Nikki Edney – 22:23
Dulce Fuentes – 23:25
Coda Nickle – 24:35
All results from Saturday's 5K can be found at www.musiccityracetiming.com/race-results.html
Photo Gallery