Clarksville, TN – Clarksville Police report Adriam Hodge, 21 who has an extensive criminal history and had active warrants, dating back to early 2017, was located and taken in custody Thursday, May 10th, 2018 around 2:00pm.
Hodge has been able to elude police and continue to rack up criminal charges, some violent.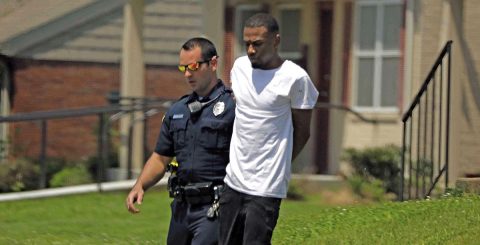 He was tracked down to a residence at Farris Drive, and after a brief standoff, voluntarily came out of the residence and was arrested without incident.
He was booked into the Montgomery County Jail and charged with: Aggravated Robbery, Criminal Attempt Robbery, Theft of Property and Two Violations of Probation.
His bond is set at $195,000.