Written by Leon Roberts
U.S. Army Corps of Engineers, Nashville District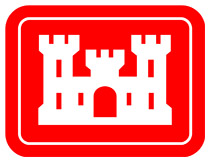 Nashville, TN – The U.S. Army Corps of Engineers Nashville District invites the public for a free tour of Cheatham Lock, Dam and Hydropower Plant in Ashland City, Tennessee. Free tours for the general public are Saturday, July 21st; and Saturday, September 8th.
Tours of the facility are limited to 45 persons and each tour begins at 11:00am Central Time. Pre-registration is required for all tour guests, including minors.
«Read the rest of this article»
Nashville Sounds
Memphis, TN – James Naile dazzled on the mound and a pair of three-run innings from the offense lifted the Nashville Sounds past the Memphis Redbirds 8-3 on Mother's Day.
Memphis scattered seven hits off Naile in his seven innings of work, his third seven-inning start of the season. He allowed two runs and matched a season-high with seven strikeouts while not walking any Redbirds. Jorge Mateo drove in a trio of runs for the third time this season and Sheldon Neuse collected his first three-hit game of the season, matching a career-high.
«Read the rest of this article»
APSU Baseball
Clemson, SC – A toe-to-toe battle saw Austin Peay State University's baseball team match Clemson and force extra innings before falling in walk-off fashion, 3-2, in Sunday action at Doug Kingsmore Stadium.
Another pitcher's duel unfolded between Governors starter Brandon Vial and Clemson starter Jake Higginbotham each opened with five scoreless innings.
«Read the rest of this article»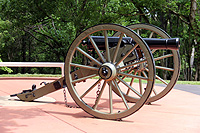 Clarksville, TN – The next meeting of the Clarksville (TN) Civil War Roundtable will be on Wednesday, May 16th, 2018 at the Bone & Joint Center, 980 Professional Park Drive, right across the street from Tennova Healthcare. This is just off Dunlop Lane and Holiday Drive and only a few minutes east of Governor's Square mall.
The meeting begins at 7:00pm and is always open to the public. Members please bring a friend or two – new recruits are always welcomed.
«Read the rest of this article»
Manna Café Ministries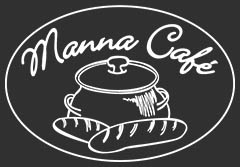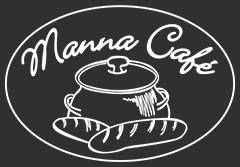 Clarksville, TN – Manna Café Ministries will conduct a Mobile Food Pantry on Saturday, May 19th, 2018 at The Potter's Hand, 1546 Highway 79, Dover, TN (8.5 miles from the Montgomery County/Stewart County line and just before Rick's BBQ).
This free event will begin at 10:00am. Anyone in the community needing assistance with groceries is welcome.
«Read the rest of this article»
Austin Peay State University

Clarksville, TN – Whenever people describe the late Betty Joe Wallace, the often use words like "scholar," "trailblazer," "mentor" and "friend." In the four years since the Austin Peay State University history professor passed away, another word frequently comes up—"philanthropist."
Before she died, Wallace told her husband, John Chapman, that she wanted to help students from her home in Stewart County earn a college education at Austin Peay State University.
«Read the rest of this article»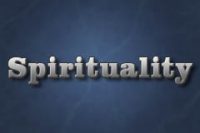 Murfreesboro, TN – What are the three best things in your life right now? Did you just graduate from college… Was your first grandchild just born… Do you have awesome co workers… Is your boyfriend the best…?
Where do you find comfort? Having plenty of money in the bank… Having enough friends… Having a spouse… Escaping in a Netflix binge…?
What are you searching for? As long as I have ________________________ , everything will be okay.
«Read the rest of this article»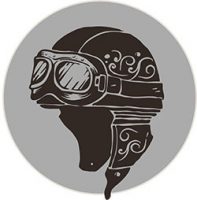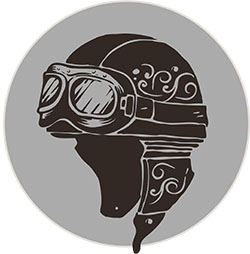 Clarksville, TN – I just wanted to share a few thoughts about what's been going on with me lately. There's no particular theme to this post, just a few thoughts from the last several days.
First, I rode to Fort Smith, Arkansas for their Steel Horse Rally. This is the fourth year for this event and it draws thousands of bikers to the area.
I met the organizers of this event and you could tell this is a real passion for them. The event grows every year and raises money for local charities in the Ft. Smith area. It focuses on those who serve and HAVE served. They get a lot of support from the area, especially local law enforcement.
«Read the rest of this article»
APSU Sports Information

Cookeville, TN – Austin Peay State University track and field had to battle some adversity on Saturday's final day of the 2018 Ohio Valley Conference Outdoor Track and Field Championships, hosted by Tennessee Tech at Tucker Stadium.
The Govs finished with 54.5 points, placing ninth overall. Host Tennessee Tech won the women's event.
«Read the rest of this article»
American Heart Association Meeting Report Presentation
Arlington, VA – In a survey to assess treatment preferences for high blood pressure, respondents were more likely to choose a daily cup of tea or a pill over exercise, according to preliminary research presented at the American Heart Association's Quality of Care and Outcomes Research Scientific Sessions 2018, a premier global exchange of the latest advances in quality of care and outcomes research in cardiovascular disease and stroke for researchers, healthcare professionals and policymakers.
«Read the rest of this article»