APSU Sports Information
Oxford, AL – Austin Peay State University starting pitcher Jacques Pucheu became the third APSU pitcher to record 100 strikeouts in a season, but his six-strikeout performance against Eastern Kentucky wasn't enough in a 5-1 loss in the Ohio Valley Conference Baseball Championship, Wednesday night at Choccolocco Park.
«Read the rest of this article»
Nashville Sounds
Nashville, TN -The Nashville Sounds squandered another opportunity at a series sweep as they fell to the Colorado Springs Sky Sox 4-0 in front of 10,159 fans at First Tennessee Park. It was the third time this season the Sounds entered a series finale with a chance at a sweep but ended up on the losing end.
The Sky Sox scored four runs off Sounds starter, Kendall Graveman but just two were earned. Colorado Springs' Brett Phillips singled to begin the frame and then Tyrone Taylor brought the noise. The Sky Sox right fielder launched a two-run home run beyond the left field fence to give Colorado Springs a lead it would not relinquish.
«Read the rest of this article»
Austin Peay Sports Information

Tampa, FL – Who knows what might've been for Tymeitha Tolbert had the heats been drawn differently for the 2018 NCAA East Preliminary.
A vital component of short sprints, where tenths of seconds are the difference between moving on and going home, is pairing.
«Read the rest of this article»
Clarksville Police Department

Clarksville, TN – The homicide victim found on Mitchell Street, May 23rd, 2018 is Tanesha Hardy, 36, of Clarksville.
On Wednesday, May 23rd, 2018 around noon, the Clarksville Police Department in conjunction with Oak Grove Police Department, took Homicide suspect, Timothy Ogburn in custody in Oak Grove Kentucky without incident.
He was charged and booked into the Christian County Jail, by Oak Grove Police Department for Felon in Possession of a Firearm. The charge was unrelated to Clarksville's Homicides. Bond has not been set.
«Read the rest of this article»
Clarksville Parks and Recreation gears up for the Summer Season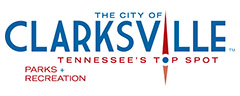 Clarksville, TN – Clarksville Parks and Recreation is excited to open four public swimming pools and four splash pads on Saturday, May 26th, 2018 for the summer season.
Pools are open daily through August 5th. Admission is $5.00 daily, after 3:00pm admission is $3.00. Seasonal and year-round pool memberships are also available. Hours vary by location, see below for hours of operation. Concessions are available for purchase onsite at each pool. No outside food or drinks are allowed.
«Read the rest of this article»
Insurify analysis counts active duty military, veterans
Clarksville, TN – The City of Clarksville is the recipient of an Insurify Most Patriotic Cities Award, which is based on a nationwide analysis of the residency of current and former military service members.
"One of the factors that make Clarksville such a great place to live is the large number of active duty soldiers at Fort Campbell and the huge number of veterans who choose to make this their home." Clarksville Mayor Kim McMillan said.
«Read the rest of this article»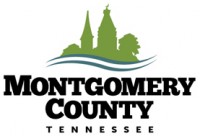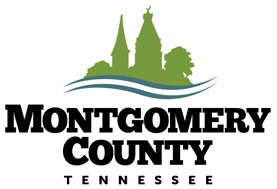 Montgomery County, TN – On Wednesday, May 23rd, 2018 Tennessee Governor Bill Haslam and Tennessee Department of Environment and Conservation Commissioner Shari Meghreblian announced Montgomery County as one of their 2018 Governor's Environmental Stewardship Award (GESA) recipients.
The GESA recognizes exceptional voluntary actions that improve or protect the environment and natural resources with projects or initiatives not required by law or regulation.
Montgomery County was recognized in the category of energy and renewable resources for their energy upgrades throughout County facilities.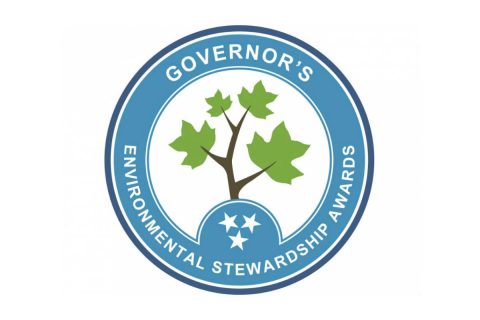 «Read the rest of this article»
Cunningham, TN – On Sunday, May 20th, 2018 Lone Oak Baptist Church held a groundbreaking ceremony at their new Church site located just north of Montgomery Central High School on highway 48. The ceremony began at 1:30pm.
"We had a groundbreaking for our new facility today. The lord made this land available. Originally it was not for sale, did not have a for sale sign. We made some inquiries and the folks were good enough to talk to us about it," said David Mackens, Pastor.
«Read the rest of this article»
APSU Sports Information

Clarksville, TN – A trip to Eugene, Oregon is on the line for sophomore Tymeitha Tolbert and junior Savannah Amato when they represent Austin Peay State University track and field at the 2018 NCAA East Preliminary, beginning Thursday in Tampa, Florida.
«Read the rest of this article»
NASA's Jet Propulsion Laboratory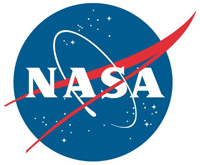 Pasadena, CA – NASA's InSight lander has made its first course correction toward Mars.
InSight, short for Interior Exploration using Seismic Investigations, Geodesy and Heat Transport, is the first mission dedicated to exploring the deep interior of Mars.
The lander is currently encapsulated in a protective aeroshell, which launched on top of an Atlas V 401 rocket on May 5th, 2018 from Vandenberg Air Force Base in Central California.
«Read the rest of this article»