Nashville Sounds
Nashville, TN – Matt Milburn hurled six shutout innings to lead the Nashville Sounds to a 1-0 win over the Oklahoma City Dodgers in front of 9,782 fans at First Tennessee Park Saturday night.
Milburn got the best of a prime pitchers' duel between a pair of youngsters. His six scoreless frames came in just his second career Triple-A start. Oklahoma City starter Caleb Ferguson was equally tough as he blanked the Sounds for five innings. The 21-year-old lefty walked three and struck out 10 in his Triple-A debut.
«Read the rest of this article»

Clarksville, TN – Clarksville Police report that on Saturday, May 26th, 2018 around 12:45am, a 37 year old man was driving north on Oak Street at a high rate of speed with a female passenger, 31, in a gray 2005 Nissan Altima.
The vehicle lost traction around 490 Oak Street, swerved, and the driver lost control and went off the right side of the road and struck a utility pole on the driver side of the car.
«Read the rest of this article»
Hopkinsville Community College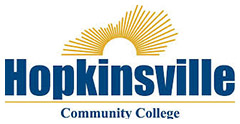 Hopkinsville, KY – Hopkinsville Community College's Medical Assisting Program will begin its second cohort class in August.
Upon successful completion of this 11-month program, students will earn an associate of applied science degree, a diploma, two certificates and be prepared to take the national certification test.
«Read the rest of this article»

Nashville, TN – Tennessee Governor Bill Haslam and Department of Labor and Workforce Development Commissioner Burns Phillips announced county unemployment rates decreased in all 95 counties across Tennessee in April and all counties are at or below 5 percent.
"Our investments in education and workforce development are showing results in all corners of the state and to have such low unemployment rates in each county is great news for every Tennessean," Haslam said. "Tennessee will lead in job recruitment because we are focused on developing a high quality workforce."
«Read the rest of this article»
Nashville Zoo
Nashville, TN – Nashville Zoo is proud to report that we have been ranked as one of the top ten Zoos and Aquariums by Charity Navigator, the nation's largest and most utilized evaluator of charities.
As a non-profit organization, Nashville Zoo is evaluated by a number of outside sources which assist donors in making informed giving decisions. Charity Navigator annually assesses over 8,000 non-profits using an objective, numbers-based rating system. The Zoo and Aquarium ranking recognizes the nation's best for our exceptional work to protect and conserve wildlife, and connect hundreds of thousands of visitors to one-of-a-kind visits each year.
«Read the rest of this article»
Written by Maria Yager
Blanchfield Army Community Hospital Public Affairs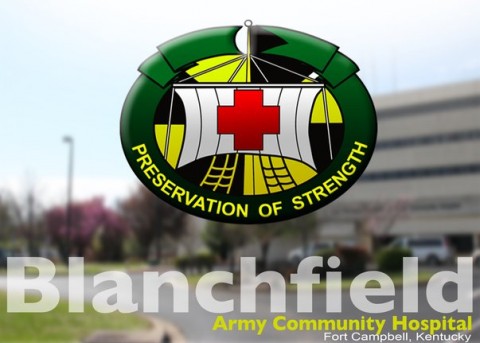 Fort Campbell, KY – It was puppy love when volunteers from Blanchfield Army Community Hospital brought a therapy dog to visit students at Clarksville, Tennessee's Northeast Middle School recently.
Samson, an English Labrador Retriever, and his handler, Blanchfield pathology technician and Army retiree, Angela Barnett, volunteer through a local organization dedicated to providing animal assisted therapy and animal assisted activity. They typically visit nursing homes, senior centers, hospices, schools, camps, and assisted living centers to provide comfort and smiles.
«Read the rest of this article»
Pat Head Summitt Statue, life-story display will be unveiled at Freedom Point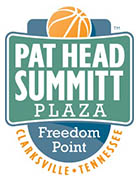 Clarksville, TN – Clarksville civic volunteers will achieve their goal of honoring Pat Head Summitt, hometown hero and legendary University of Tennessee women's basketball coach, with the dedication of the Pat Head Summitt Legacy Plaza at Freedom Point next month.
A bronze statue of Coach Summitt and an interpretative display of her life story will be dedicated at 3:00pm Friday, June 15th, 2018 in Clarksville's Liberty Park. The public is invited to the event, which will include introductions of sculptor Brett Grill, members of Pat Head Summitt's family, dignitaries and committee members, followed by a keynote speech and unveiling of the statue.
«Read the rest of this article»

Clarksville TN – On May 18th, 2018 between the hours of 8:00pm and 4:00am, the Tennessee Highway Patrol, Kentucky State Police, Christian County Sheriff's Department, Montgomery County Sheriff's Office, Hopkinsville Police Department, Clarksville Police Department, and several other law enforcement agencies conducted a DUI Checkpoint/saturation patrol on US41-A near the Tennessee/Kentucky State line.
«Read the rest of this article»
NASA's Ames Research Center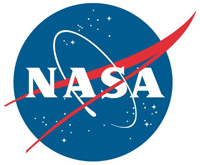 Silicon Valley, CA – NASA's planet-hunting Kepler spacecraft began the 18th observing campaign of its extended mission, K2, on May 12th, 2018. For the next 82 days, Kepler will stare at clusters of stars, faraway galaxies, and a handful of solar system objects, including comets, objects beyond Neptune, and an asteroid. The Kepler spacecraft is expected to run out of fuel within several months.
Campaign 18 is a familiar patch of space, as it's approximately the same region of sky that Kepler observed during Campaign 5 in 2015. One of the advantages of observing a field over again is that planets outside the solar system, called exoplanets, may be found orbiting farther from their stars. Astronomers hope to not only discover new exoplanets during this campaign, but also to confirm candidates that were previously identified.
«Read the rest of this article»