Congressman Marsha Blackburn
7th District of Tennessee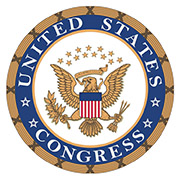 Washington, D.C. – I am so pleased that the National Defense Authorization Act passed the House this week with an overwhelming majority. Making sure our men and women in uniform have the resources they need to defend our country is one of my top priorities.
When Fort Campbell and the 101st Airborne expressed how painful budget cuts had been, I went to bat for them. We know how important that base is to military readiness.
«Read the rest of this article»
Written by MaryTherese Griffin
U.S. Army Warrior Care and Transition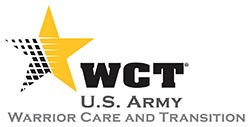 Arlington, VA – After suffering a medical emergency while on a deployment to Korea, Sgt. 1st Class Marc Jankovich saw his life, everything he and his wife had worked for, vanishing before his eyes. Doctors and therapists told him that his return to duty was not likely.
However, his First Sergeant, 1st Sgt. Jennifer Snook, a member of the Medical Evaluation Board Council, and his Physical Therapist, Lindsey Davison, were not so sure.
«Read the rest of this article»
Nashville, TN – Tennessee Governor Bill Haslam, First Lady Crissy Haslam, Tennessee Department of Veterans Services Commissioner Many-Bears Grinder and Tennessee Military Department Adjutant General, Major General Terry "Max" Haston paid tribute to seven service members who gave the ultimate sacrifice during the state's Memorial Day service.
«Read the rest of this article»
Nashville Sounds
Nashville, TN – Steve Lombardozzi's walk-off single in the bottom of the ninth inning lifted the Nashville Sounds to a 3-2 win over the Oklahoma City Dodgers in front of 7,105 fans at First Tennessee Park Monday afternoon.
Lombardozzi hit the first pitch he saw from Adam Liberatore down the left field line and off the wall to easily score Jake Smolinski from third. The inning began with a sharp single to left field by Smolinski and continued when Beau Taylor was hit by a Liberatore pitch.
Sheldon Neuse dropped down a sacrifice bunt to put runners at second and third with one out.
«Read the rest of this article»
Written by Staff Sgt. Jared Duhon
438th Air Expeditionary Wing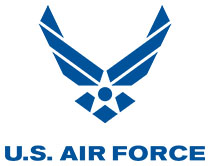 Kabul, Afghanistan – Memorial Day is a day to ensure those who have fallen are never forgotten. And whether a few years, 20 years, or more, there can never be enough thanks given for those 13 who fought and made the ultimate sacrifice in Afghanistan this past year.
Remembering those 13 warriors, who fought for what was right and were sadly taken from the fight too early, is a small token of appreciation that can be given. It only takes a moment to think about the lives these people might have lived, each different from the last and yet all still had the same goal of making a better place for those who cannot fight. This small gesture will ensure that their contribution to the missions they fought for will not go in vain.
«Read the rest of this article»
City of Clarksville Honors, Remembers Those Who Passed
Clarksville, TN – On Memorial Day, we commemorate each and every man and woman who died while serving in the U.S. Armed Forces. For me, Memorial Day is a day of honoring and remembering.
More than a million U.S. heroes had their lives cut short while fighting in wars since the American Revolution. Regardless of the place or the war fought, the purity of their sacrifice is without question. Young men and women lost their lives in order to make the freedom of others possible.
«Read the rest of this article»
U.S. President Donald J. Trump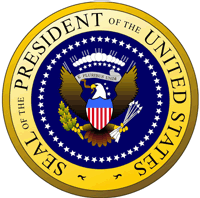 Washington, D.C. – On Memorial Day, we pause in solemn gratitude to pay tribute to the brave patriots who laid down their lives defending peace and freedom while in military service to our great Nation. We set aside this day to honor their sacrifice and to remind all Americans of the tremendous price of our precious liberty.
Throughout the history of our Republic, courageous Americans have purchased our cherished freedom with their lives. Our 151 national cemeteries serve as the final resting place for millions of people, including veterans from every war and conflict, many of whom died while serving our country.
«Read the rest of this article»
U.S. Department of Veterans Affairs
Washington, D.C. – Three years after the Civil War ended, the head of an organization of Union veterans on May 5th, 1868, the Grand Army of the Republic (GAR) established Decoration Day as a time for the nation to decorate the graves of the war dead with flowers. It Was declared that Decoration Day should be observed on May 30th by Major General John A. Logan.
It is believed that date was chosen because flowers would be in bloom all over the country.
The first large observance was held that year at Arlington National Cemetery, across the Potomac River from Washington, D.C.
«Read the rest of this article»
NASA Headquarters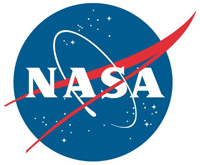 Washington, D.C. – The Orbital ATK Cygnus cargo ship was bolted into place on the International Space Station's Earth-facing port of the Unity module at 7:13am CDT. The spacecraft will spend about seven weeks attached to the space station before departing in July. After it leaves the station, the uncrewed spacecraft will deploy several CubeSats before its fiery re-entry into Earth's atmosphere as it disposes of several tons of trash.
Orbital ATK's Cygnus was launched on the company's Antares rocket Monday, May 21st, from the Mid-Atlantic Regional Spaceport Pad 0A at NASA's Wallops Flight Facility in Virginia. The spacecraft's arrival brings about 7,400 pounds of research and supplies to support Expedition 55 and 56.
«Read the rest of this article»