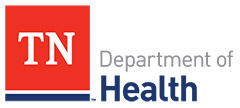 Nashville, TN – The Tennessee Department of Health reports that consistent with national trends, Tennessee's teen pregnancy rates per 1,000 females declined from 49 in 2013 to 32.5 in 2016. The most recent national data available is from 2013, when the teen pregnancy rate in the U.S. was 43 per 1,000 females.
"We are moving in the right direction in Tennessee," said TDH Assistant Commissioner for Family Health and Wellness Morgan McDonald, MD. "Though many factors may contribute to teen pregnancies, the positive work being done illustrates education and public health interventions make a difference. We have seen that when teens have access to information about preventing pregnancy, our teen pregnancy rates decrease."
«Read the rest of this article»
Clarksville Parks and Recreation Department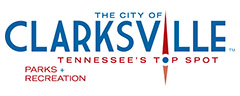 Clarksville, TN – Clarksville Parks and Recreation will host Road to Riverfest, an outdoor concert series featuring live music, food and beer at Liberty Park during the three months leading up to Riverfest, Clarksville's award winning festival.
Now in its 31st year, Riverfest is Clarksville's longest running community festival and brings more than 30,000 people to the banks of the Cumberland River in an arts and recreation celebration.
«Read the rest of this article»
Nashville Sounds
Round Rock, TX – In his first game back from Oakland, Franklin Barreto collected a season-high four hits to help the Nashville Honky Tonks come from behind to defeat the Round Rock Dance Halls 3-2 in 10 innings.
With the threat of a suspended game due to a travel curfew looming and the game knotted at two runs apiece in the bottom of the ninth inning, Honky Tonks reliever Dean Kiekhefer made quick work of the Dance Halls to give Nashville one more chance to win the game. Anthony Garcia came up big for the Honky Tonks with a two-out RBI single in the 10th inning to score Nick Martini who began the frame at second base.
«Read the rest of this article»
Congressman Marsha Blackburn
7th District of Tennessee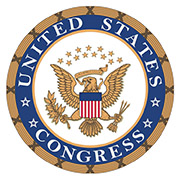 Washington, D.C. – The Tennessee Valley Corridor summit is an annual event bringing together the best of our innovators, engineers and technologists. It was an honor to return to provide an update on some of our work.
We had a wonderful discussion about ways that the United States will continue to lead the world when it comes to technology. Whether it's the transition from 4G to 5G, which will bring industries together to develop new technologies, or how self-driving cars factor into that equation, America must lead.
«Read the rest of this article»
Austin Peay State University

Clarksville, TN – On June 7th and 8th, 2018, the Austin Peay State University Board of Trustees will host its summer meetings on the APSU campus.
On Thursday, the Board's Academic Policies and Programs/Student Life Committee will meet at 1:30pm, with the Business and Finance Committee, Audit Committee and Executive Committee meeting consecutively thereafter.
«Read the rest of this article»
Nashville Sounds
Nashville, TN – The Nashville Sounds Baseball Club returns to First Tennessee Park for a seven-game homestand set to begin on Tuesday, June 5th, 2018.
The Sounds welcome the Triple-A affiliate of the Arizona Diamondbacks, the Reno Aces, for a three-game series from June 5th-7th.
Following the Aces, the Sounds welcome the Triple-A affiliate of the Seattle Mariners, the Tacoma Rainiers, for a four-game set from June 8th-11th.
Below is a preview for each game of the homestand.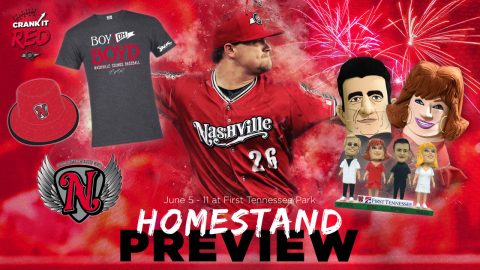 «Read the rest of this article»
Four census tracts in Clarksville targeted for investment tax breaks
Clarksville, TN – Four census tracts in the City of Clarksville have been designated as Opportunity Zones, the Tennessee Department of Community and Economic Development recently announced.
Opportunity zones are a new community development benefit created by the federal Tax Cuts and Jobs Act of 2017.
«Read the rest of this article»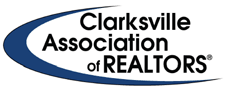 Clarksville, TN – The Clarksville Association of Realtors (CAR) will host the fifth annual Handbags For Hope at the Wilma Rudolph Event Center on Saturday, August 4th, 2018.
Proceeds from the event will benefit Urban Ministry's SafeHouse for Women and the CAR Young Professionals Network Mike Groves Memorial Scholarship Fund.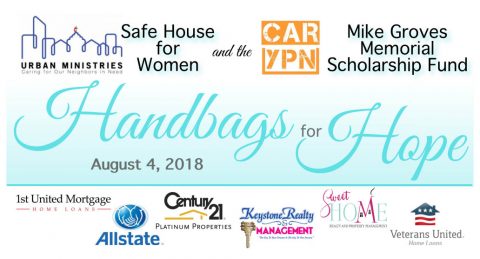 «Read the rest of this article»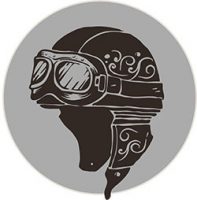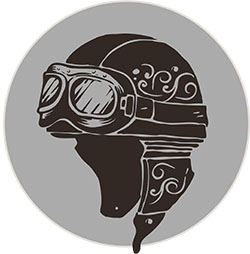 Clarksville, TN -With the Memorial Day weekend behind us, I guess we can focus on summer and all that it brings with it. Specifically, good weather. The kind of weather that allows us plenty of "seat" time on our bikes.
Up to now, it's been a crapshoot.
Here in my neck of the woods, it seemed as though we went from winter straight to summer, without a hint of spring. If you wanted to enjoy some time on your motorcycle, the best time of the day was in the morning, before the heat wave moved in.
«Read the rest of this article»
NASA's Jet Propulsion Laboratory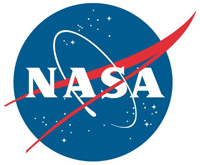 Pasadena, CA – Nearly all asteroids are so far away and so small that the astronomical community only knows them as moving points of light. The rare exceptions are asteroids that have been visited by spacecraft, a small number of large asteroids resolved by NASA's Hubble Space Telescope or large ground-based telescopes, or those that have come close enough for radar imaging.
When seen by optical telescopes, these individual sources of reflected sunlight can provide some very valuable but also very basic information — for example, the asteroid's orbit, a ballpark estimate of its size, sometimes an approximation of its shape, and perhaps an idea of its physical makeup.
«Read the rest of this article»