Fort Campbell MWR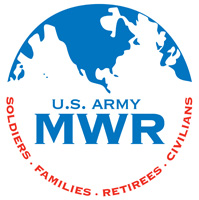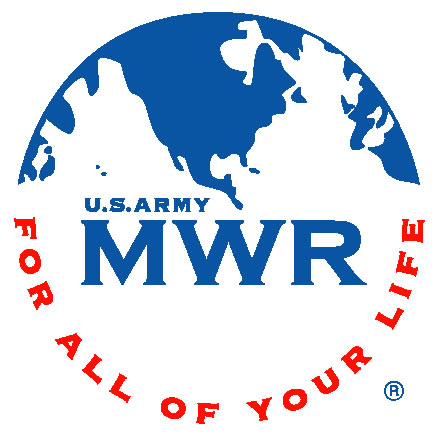 Fort Campbell, KY – Calling all kids! Bring Dad to the Smokehaus Restaurant for a great Father's Day Brunch buffet on Sunday, June 14th, 2018.
You will find all of our yummy favorites on the buffet including several smoked meat selections!
The Smokehaus is located outside Gate 10 and is open and easily accessible to the public.
Reserved seating times are available at 10:00am, 11:30am and 1:00pm. Doors open at 10:00am.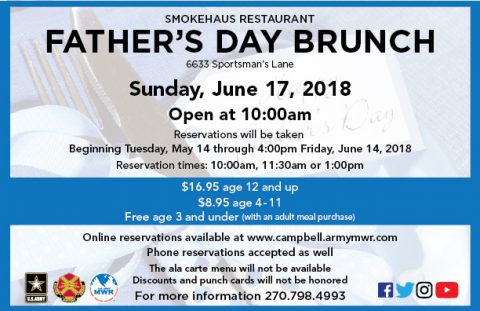 The ala carte menu will not be available this day as well as the use of punch cards or discounts.
The Cost is $16.95 – age 12 and up, $8.95 – ages 4 to 11 and Free – age 3 and under.
Reservations can be made thru 4:00pm on June 14th.
Reservations can be made on-line, over the phone, and at the register.
You can Register on-line by clicking here.
If registering on-line:
If you get a timed out message when you click on the link, click ok, then it will let you proceed.
If you are using a mobile device, click on "Back to Full Site."
Call 270.798.4993 to make your reservation.
The Smokehaus Restaurant is located at 6633 Sportsman's Lane, Fort Campbell, KY.