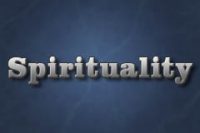 Murfreesboro, TN – It's happening.
If you have been following my blogs (read this one to catch up) or my life in general, you know that my husband and I have been prayerfully considering moving to San Diego, California to join a church plant in the city.
In fact, before we began our dating relationship, I knew that marrying J.J. meant following him wherever the Lord might lead. And it was clear that San Diego was the direction. We have both participated in internships with the North American Mission Board in San Diego, CA.
During these internships, God gave us a deep love for the people in the city, and he put a burden on our hearts for those in the city who do not know Christ.
We have been living in Murfreesboro, Tennessee for almost one year now. This year has been a year of growth, learning, and waiting. We have learned so much from our church and the community that God has placed around us. All the while though, we knew San Diego was probably on the horizon.
Around Christmas time this year, we began being more diligent in our prayers to God about moving to San Diego. We asked for wisdom. We asked for his will to be done. We asked for him to make the timing clear to us. We asked for him to show us what church plant to join. We asked him to provide jobs for us. We asked him to give us a place to live. I prayed nervous and anxious prayers. I prayed excited prayers. I prayed uneasy prayers.
God, do you really want this? Are you going to go with us? Are we following you? Is the timing right? I know that you are good and you don't withhold good from me, but is this what you want? Maybe we could stay in Murfreesboro for another year?
We prayed often. We carved out time in our days specifically for asking God about San Diego. We read the Bible, and we prayed some more. And God answered. He made it exceedingly clear that he wanted us in San Diego sooner rather than later. And despite my floundering heart, he gave us peace.
So we began applying for jobs. We bought plane tickets to take a vision trip. We visited a church plant in the city. We looked at places to live. We had job interviews. And then we waited, with no luck on the jobs.
And we waited some more.
And waited.
And 2 months later, I was offered a job that starts this July!
I cannot fit all of the incredible answers to prayer we have seen in this season; otherwise, you would be reading a novel instead of a blog post. It is sufficient to say that God has been faithful.
Instead of continuing to write a novel, I'm going to leave you with some lists.
3 False Reasons we are Moving to San Diego:
We like the weather. We are just moving to be near the beach and to avoid the rain. False. In reality, we would choose the mountains over the beach any day, and last time I was in San Diego, I teared up when I saw rain for the first time in 5 weeks because I missed it so much. San Diego is called "America's Finest City", but we like Tennessee just as much, if not more.
It makes us happy. It just makes us really happy to uproot our lives, quit our jobs, leave our comfort, and move across the country. False. It actually scares me a lot. I flip flop between excited and scared depending on the hour of the day. There are so many logistics that have yet to be figured out. We would never choose on our own will to embark on a move across the country.
We want to leave our friends and family. We really love breaking our families' hearts, and we can't wait to miss out on important events. False. Leaving our friends and family is the hardest part for me. We have had to sit down and count the cost of the things we will miss out on. Our entire family lives in Tennessee. Leaving that makes us very sad. However, the Bible teaches us to count everything as loss, except for knowing Christ. We must live for eternity. Our lives here are so very short, but eternity is forever. Following Christ will always involve sharing in his suffering.
1 True Reason we are Moving to San Diego:
Simply, we believe this is where God wants us to go. I could list the stats, like the staggering fact that for every 15,690 people in the city, there is only 1 SBC church, or the fact that only 9.8% of the 3.3 million people claim to be evangelical, or the great amount of ethnic diversity that exists in San Diego. (View the stats here.) Though these statistics are overwhelming and reason enough to go, we are going because we simply want to be obedient. The gospel is good news, and Jesus tells us to GO and tell it! We just happen to be going and telling it in this city.
How you can join us in prayer:
Pray for The Hill Church in La Mesa, California. This is the church that we will be joining. Pray for many laborers to be raised up, for many disciples to be made, for many to hear and believe the good news of the gospel, and for many hearts to be transformed. Pray for God to use The Hill Church to reach his people.
Pray for J.J. to find a job. While I have accepted a job, it will not provide enough financially for us due to the high cost of living in San Diego. But we are moving, regardless. We are trusting the Lord with our finances, trusting him to provide for our every need, and trusting him to provide J.J. with a job.
Pray for us to find a place to live. As with any move, finding a place to live can be a challenge. Pray that we could find an affordable apartment that is close to The Hill Church; we want to live near our church so that we can do life with the people we are trying to reach.
Pray for our move across the country. We will load up a U-Haul with all of our belongings, hitch my car up to the back, and make the 5-day drive across the country. Pray for peace and joy during the move.
Thank you for following along with us as we follow the Lord. I encourage you to follow the Lord, also. That could very well mean following him across your yard to your neighbor's house or across the hall to your coworker's cubicle. If not you, then who else will tell them the good news? There is great blessing in obedience.
If you have any questions, please feel free to contact us!