Nashville Sounds
Nashville, TN -The Nashville Sounds failed to hang on to a 6-1 lead and dropped the series finale to the Tacoma Rainiers, 8-6, in front of 7,824 fans at First Tennessee Park Monday night.
Tacoma scored four runs in the seventh and three in the eighth to erase the deficit. It came after Nashville starter James Naile limited the Rainiers to just one run on five hits in six innings. The quality start was Naile's team-leading sixth of the season.
Nashville built a lead thanks to a four-run bottom of the sixth. Leading 2-1 entering the frame, four consecutive hits by Beau Taylor, Anthony Garcia, Bruce Maxwell and Franklin Barreto extended the lead to 3-1. Jorge Mateo made it a 6-1 game when he cleared the bases with a three-run triple down the right field line.
«Read the rest of this article»
Austin Peay State University

Clarksville, TN – High school students are getting a Super Mario Bros.-sized treat this summer at Google-sponsored coding camps at Austin Peay State University.
The College of Science, Technology, Engineering and Mathematics, or STEM, has put up a life-sized set that depicts the first level of Nintendo's 1985 classic Super Mario Bros. And it's interactive, allowing students to run, jump and bash through the game, complete with boing, ping and slide sound effects.
«Read the rest of this article»
Build and Map a Trip; Explore Things to Do, Events, Hotels & More
Clarksville, TN – Planning the perfect day in Clarksville just got much easier! We're excited to unveil the Build Your Trip Guide on our website with integrated mobile apps, an interactive way to map out everything you don't want to miss in Clarksville.
Designed with our partners at Visit Widget, this tool provides a new way to explore what the city has to offer, including upcoming events, popular restaurants, downtown hot spots, hotels, and points of interest.
«Read the rest of this article»
City of Clarksville
Clarksville, TN – The City of Clarksville has earned recognition in the 2018 City Livability Awards Program during the U.S. Conference of Mayors' 86th Annual Meeting in Boston,MA.
Clarksville Mayor Kim McMillan and the City received an award Saturday for its Fort Campbell Warrior Transition Battalion Education and Employment Initiative, which assists soldiers separating from service early because of illness or injury with education and training to help them find jobs as they transition into civilian life.
«Read the rest of this article»
Clarksville Police Department

Clarksville, TN – Clarksville Police report that there were three vehicles set on fire in the same neighborhood community in an hour and a half time frame.
The vehicles were set on fire June 11th,2018 between 12:15am and 1:45am at Friar Drive, Storybook Drive, and Short Street. There was a 2004 Chevrolet Avalanche, 2006 Nissan Titan, and 2000 Chevrolet Malibu set on fire.
Each vehicle had varying degrees of damage.
«Read the rest of this article»
Clarksville Police Department

Clarksville, TN – On Friday, May 8th, 2018 around midnight, Clarksville Police Officers responded to a call at 216 Dover Road, Walmart Neighborhood Market, about a man who was possibly intoxicated leaning against a pole bobbing around.
When officers arrived, they found DeMarcus Lynch asleep by a Stop sign in the parking lot. He had the odor of an intoxicating beverage and slurred speech when he spoke to officers.
«Read the rest of this article»
AAA Gas Price Brief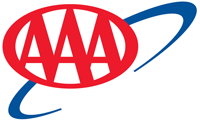 Nashville, TN – Gas prices in Tennessee declined 3 cents last week. The state average of $2.68 per gallon is the lowest daily price in three weeks.
Since peaking at $2.73 on May 27th, gas prices have declined 14 consecutive days for a total of 5 cents. Despite the recent discount, motorists are still paying 59 cents per gallon more than this time last year.
Click here to view AAA state and metro gas price averages.
«Read the rest of this article»
Pat Head Summitt Statue, life-story display will be unveiled at Freedom Point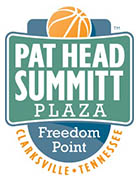 Clarksville, TN – Clarksville civic volunteers will achieve their goal of honoring Pat Head Summitt, hometown hero and legendary University of Tennessee women's basketball coach, with the dedication of the Pat Head Summitt Legacy Plaza at Freedom Point on Friday.
A bronze statue of Coach Summitt and an interpretative display of her life story will be dedicated. The event is open to the public. The media is invited to the cover the ceremony.
The ceremonty will take place at 3:00pmFriday, June 15th, 2018 at Freedom Point at Clarksville's Liberty Park. Here is a link to a Liberty Park map and directions: http://mapq.st/2GiGuYU
«Read the rest of this article»
Clarksville Police Department

Clarksville, TN – This morning, Clarksville Police released the name of the 71 year old that was assaulted by three juveniles at the Super Suds Carwash on Peachers Mill Road on May 30th, 2018. The man who died is Teddy Cook
One of the juveniles pointed a rifle at the Cook, an employee, a struggle ensued, and Cook went to the ground. Cook was then kicked and hit with the butt of the rifle several times.
«Read the rest of this article»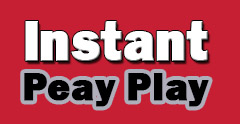 Clarksville, TN – Austin Peay State University's baseball program has had a history over the years of getting players selected in the Major League Baseball Amateur Draft and this year was no exception with APSU Governors starting pitcher Michael Costanzo being selected by the Tampa Bay Rays.
Costanzo, a native of Chicago, was selected in the 31st round by the Rays – the 930th overall pick in the draft– while also being a part of a record 16 overall players from the Ohio Valley Conference to be chosen in this year's draft.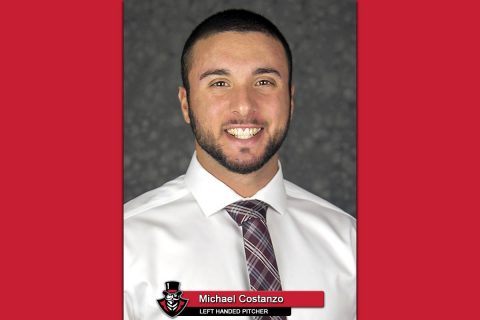 «Read the rest of this article»