Clarksville Parks and Recreation now accepting registrations for Wonder Kids Triathlon
Clarksville Parks and Recreation Department
Clarksville event invites children ages 3-12 of all ability levels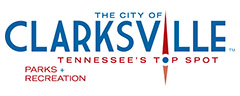 Clarksville, TN – Clarksville Parks and Recreation Department's sixth annual Wonder Kids Triathlon for boys and girls ages 3-12 will be at 9:00am, Saturday, August 4th, 2018 at New Providence Pool, 168 Cunningham Lane.
Wonder Kids Triathletes will participate in the three segments of a traditional triathlon: swimming, biking and running.
Each course varies depending on the participant's age:
3-5 years-old: 25-meter swim, quarter-mile bike ride, 100 yard run.
6-8 years-old: 50-meter swim, half-mile bike ride, quarter-mile run.
9-12 years-old: 100-meter swim, one-mile bike ride, half-mile run.
The cost to participate is $25.00 per child and pre-registration is required. Spots are limited so register early!
Registration is under way and may be completed in-person at the Parks and Recreation office, 102 Public Square; at any of the City's three recreation centers; or online at www.cityofclarksville.com/parksrec [1]
Deadline to register is July 15th. Participants must be registered by July 2nd to be guaranteed correct size shirt and swim cap. Bicycle inspections are required and can be completed at Riverside Bicycle Shop during normal business hours.
Clarksville Parks and Recreation needs volunteers to help keep the participants organized and safe. Please email [2] if you are able to join our team as a volunteer on triathlon day.
About the Clarksville Parks and Recreation Department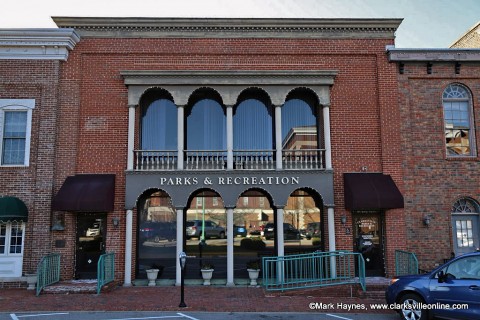 The mission of the Clarksville Parks and Recreation Department is to provide a variety of positive recreational experiences to enhance life values for individuals, families, and our diverse culture.
The Clarksville Parks and Recreation Department offers a wide variety of recreational facilities and activities for all ages, maintains more than 700 acres of parks and facilities, provides 22 park facilities that offer a variety of amenities, including playgrounds, picnic areas, walking trails and pavilions or picnic shelters and maintains three community centers with year-round programming for youth, adults and seniors, as well as four public swimming pools
The Clarksville Parks and Recreation Department is located at 102 Public Square, Clarksville.
To learn more call 931.645.7476.