Clarksville Police Department

Clarksville, TN – The construction project on Warfield Boulevard continues.
Today they did some demolition work at the intersection of Warfield Boulevard and Dunbar Cave Road. The demolition part was done quickly, but some cleanup was necessary to restore normal traffic.
Vehicle traffic was diverted for were diverted for a little over an hour.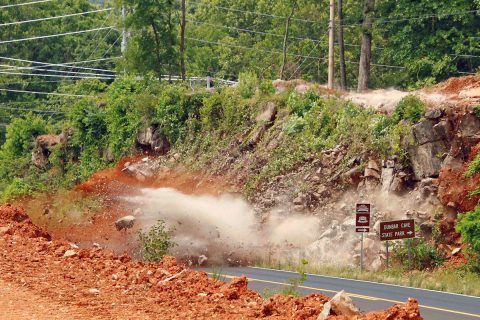 Additional Photo