Clarksville Police Department

Clarksville, TN – Clarksville Police are trying to identify two men involved in the theft of a tailgate from a 2016 Chevy Silverado from a business lot, 380 Robert S Brown, on May 28th, 2018 around 11:00pm.
The video shows the men working for about 10 minutes to steal the bumper worth about $2,000. There was a full size SUV circling the lot during the theft.
«Read the rest of this article»
Austin Peay Sports Information

Clarksville, TN – Rodney DeLong, who led Austin Peay State University's softball team to a 39-win campaign in 2018, has announced his resignation, effective immediately after accepting the head coaching position at North Texas, Wednesday morning.
«Read the rest of this article»
Downtown at Sundown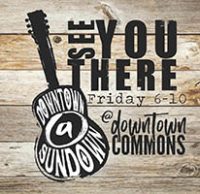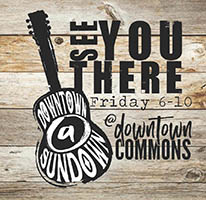 Montgomery County, TN – This Friday's concert at the Downtown Commons features Trailer Choir, charting the Billboard Hot Country Charts with songs like "Rockin' the Beer Gut" and "What Would You Say." Openers include Aaron Lessard, a solo artist based in Nashville, known for having a heavy jazz influence and U.S. Marine Corps Veteran Chris Turner, a singer/ songwriter from Ninety Six, South Carolina.
Openers start at 7:00pm and the featured artist takes the stage at 8:00pm Come early, bring family, friends, chairs, and blankets.
«Read the rest of this article»
Austin Peay State University

Clarksville, TN – Dr. Benita Bruster's cell phone pings all day with messages from WeChat—a popular Chinese social media app.
The Austin Peay State University professor and chair of the APSU Department of Teaching and Learning within the Eriksson College of Education downloaded the app earlier this summer, while on a recruiting trip to China, and now whenever she picks up her phone, she learns of another potential international student eager to study at APSU.
«Read the rest of this article»
Clarksville Area Chamber of Commerce

Clarksville, TN – The Clarksville Area Chamber of Commerce is pleased to announce the winners of this year's Annual Dinner & Gala awards.
Held on June 12th, 2018 at the Wilma Rudolph Event Center, the Annual Dinner & Gala serves as an opportunity to celebrate the past year's achievements and welcome in the new Board leadership. This year, Chamber Chairman Charlie Koon took a moment to recognize individual members who have gone above and beyond both in the community and in business.
«Read the rest of this article»
Honoring a Champion. Inspiring Greatness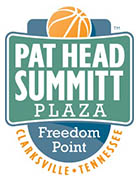 Clarksville, TN – Through the keen eyes of a sculptor, an architect and an exhibit designer, the Pat Head Summitt Legacy Plaza has come to life at Freedom Point.
A bronze statue of Coach Summitt, hometown hero and legendary University of Tennessee women's basketball coach, and an interpretative display of her life story will be dedicated at 3:00pm Friday, June 15th, 2018 in Clarksville's Liberty Park.
"Though her famous 'stare' may be missing, our sculpture hopes to embody her passion and fire," said Brett Grill, sculptor of the Coach Summitt statue. "She was a rare talent, quickly ascending to the highest reaches of her field, which she dominated throughout her career."
«Read the rest of this article»
Clarksville Police Department

Clarksville, TN – Clarksville Police report Katelyn Rhodes returned home last night safe and unharmed.
Police began looking for Rhodes because she was supposed to go to work on June 7th, 2018 around noon, but never showed up. She had not been in contact with the family.
Thanks to all for your assistance.
Customs House Museum

Clarksville, TN – On Saturday, May 19th, 2018 the Customs House Museum & Cultural Center held its annual Flying High fundraiser, which took place at the Clarksville Country Club. It was there that the Gracey Award was presented to the Museum's Model Train Crew, recognizing all members past and present.
The Gracey Award has been presented annually since 1992 in remembrance of Donald and Finley Gracey, who made a generous bequest in the form of a trust fund to benefit four Clarksville institutions, including the museum.
«Read the rest of this article»
CTS Bus system will provide free rides to attract new users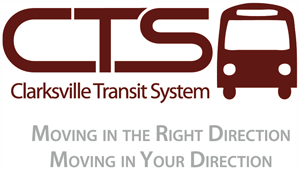 Clarksville, TN – Clarksville Transit System and the City of Clarksville are offering free rides next week to show off the convenience and comfort of the City's transportation service.
CTS Try Transit Week, June 18th-June 23rd, 2018 is designed to encourage new riders to try the bus. All of the system's standard routes are included in the free transportation offer.
«Read the rest of this article»
NASA Headquarters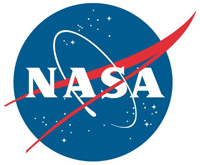 Washington, D.C. – NASA's remotely-piloted Ikhana aircraft, based at the agency's Armstrong Flight Research Center in Edwards, California, successfully flew its first mission in the National Airspace System without a safety chase aircraft on Tuesday. This historic flight moves the United States one step closer to normalizing unmanned aircraft operations in the airspace used by commercial and private pilots.
Flying these large remotely-piloted aircraft over the United States opens the doors to all types of services, from monitoring and fighting forest fires, to providing new emergency search and rescue operations. The technology in this aircraft could, at some point, be scaled down for use in other general aviation aircraft.
«Read the rest of this article»