Nashville Sounds
Albuquerque, NM – The Nashville Sounds pitching staff scrounged together nine innings with a depleted bullpen and fell to the Albuquerque Isotopes 17-12 Sunday night.
The offense gave the Sounds a chance by plating 12 runs, but the pitching staff matched a season-high by yielding 17 runs on the night.
In a spot start Raul Alcantara allowed four runs in two innings, Jake Sanchez gave up one run in his lone inning of work, Danny Coulombe surrendered four runs, one earned, in his 1 2/3 innings, Dean Kiekhefer put together 2 1/3 innings and yielded three runs, and infielder Melvin Mercedes tossed the final frame and was touched for five runs.
«Read the rest of this article»
Tennessee Department of Human Services

Nashville, TN – The Tennessee Department of Human Services is recognizing World Elder Abuse Awareness Day (WEAAD) by releasing a new statewide plan to help improve the investigation and response of help to vulnerable adults.
This plan began two years ago when the Federal Administration for Community Living awarded TDHS a grant to establish a Coordinated Community Response (CCR) involving state and non-profit agencies that play a role in providing protective services.
«Read the rest of this article»
Clarksville Civil War Roundtable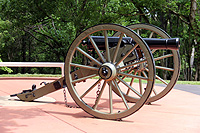 Clarksville, TN – The next meeting of the Clarksville (TN) Civil War Roundtable will be on Wednesday, May 16th, 2018 at the Bone & Joint Center, 980 Professional Park Drive, right across the street from Tennova Healthcare. This is just off Dunlop Lane and Holiday Drive and only a few minutes east of Governor's Square mall.
The meeting begins at 7:00pm and is always open to the public. Members please bring a friend or two – new recruits are always welcomed.
«Read the rest of this article»
Clarksville Police Department

Clarksville, TN – Clarksville Police report that Brandi Britton was located and is safe. Thanks you to the media for airing the welfare check request.
Shortly after it aired, Britton contacted the Clarksville Police Department and an arrangement was made for another law enforcement agency to have contact with her and verify her safety. Thank you.
Tennessee Department of Agriculture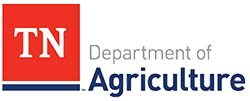 Nashville, TN – Rural vistas, country music, and easy access from just about anywhere make Tennessee a popular summertime destination according to the Tennessee Department of Agriculture. When friends and relatives come to visit, consider skipping the crowds and costs of a typical tourist attraction and head to a local farm.
Picking peaches, making soap, or taking an art class create great memories in a relaxed setting. Many agritourism farms have sheltered areas for picnics, playgrounds for children, and areas to explore at a visitor's own pace.
«Read the rest of this article»
And no, its not when my Husband Proposed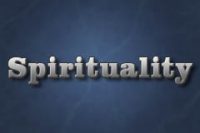 Murfreesboro, TN – Do you know someone who is extremely bold? I don't mean someone who will go skydiving or ride a bull; I mean someone who is bold in their speech – the kind of boldness that catches you off-guard, the kind of boldness that causes you to pause, the kind of boldness that almost feels offensive or uncomfortable.
I had a friend who was bold in her speech the very first time I met her, and I am eternally thankful for her boldness.
My freshman year of college, I heard about an athlete bible study that was happening in my dorm. I thought to myself, "I'm an athlete. I own a bible. I'll go to this athlete bible study."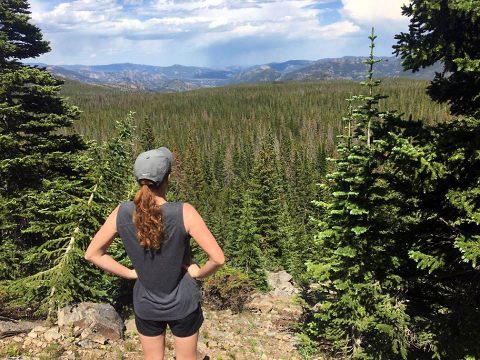 «Read the rest of this article»
Tennessee Wildlife Resources Agency

Nashville, TN – The Tennessee Wildlife Resources Agency has announced the application period for the 2018 Wildlife Management Area (WMA) Big Game Quota Hunts, the regular elk, youth elk, and WMA youth will run from June 20th through July 25th, 2018.
Entries must be submitted before midnight (CDT) July 25th. The WMA hunting instruction sheet lists locations and dates for each of the quota hunts along with drawing rules and regulations. Instruction sheets can be obtained and applications made for the hunts at any TWRA license agent, TWRA regional office or online at www.gooutdoorstennessee.com
«Read the rest of this article»
Clarksville Police Department

Clarksville, TN – Clarksville Police reports a domestic related call came in to 911 around 2:00pm, Saturday, June 16th, 2018.
The caller went to a local gas station, used a stranger's phone to call 911 and said her boyfriend had set her Lilac Drive house on fire and was walking around with a gas can and lighter.
She said she would be waiting for officers in in a black Ford Taurus but did not leave any identifying information.
«Read the rest of this article»
Written by Leslie Williams
NASA's Armstrong Flight Research Center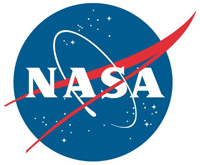 Edwards, CA – Just a sample will do.
Honeybee Robotics in Pasadena, California, flight tested its pneumatic sampler collection system, PlanetVac, on Masten Space Systems' Xodiac rocket on May 24th, launching from Mojave, California, and landing to collect a sample of more than 320 grams of top soil from the surface of the desert floor.
"The opportunity to test a technology on Earth before it is destined for another planet allows researchers and mission planners to have confidence that once the technology arrives to its space destination it will work," said Ryan Dibley, NASA Flight Opportunities program campaign manager. Flight Opportunities program funded the test flight.
«Read the rest of this article»
Nashville Sounds
Albuquerque, NM -Anthony Garcia smacked a pair of homers, and Jorge Mateo went 3-for-4 with an RBI, but the Nashville Sounds were outslugged 10-6 by the Albuquerque Isotopes on Saturday night at Isotopes Park. The clubs combined for 29 hits, and the Sounds fell to 2-2 so far on their seven-game road trip.
The Sounds never enjoyed a lead but fought back several times. They were down 3-0 after an inning when Garcia crushed his first homer off Brett Oberholtzer in the second. The Isotopes scored twice in the fourth to make it 5-1, but Nick Martini delivered an RBI single in the fifth, and Mateo scored on an error to cut the deficit to 5-3.
«Read the rest of this article»