Clarksville Civil War Roundtable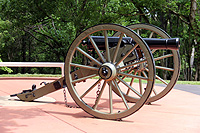 Clarksville, TN – The next meeting of the Clarksville (TN) Civil War Roundtable will be on Wednesday, May 16th, 2018 at the Bone & Joint Center, 980 Professional Park Drive, right across the street from Tennova Healthcare. This is just off Dunlop Lane and Holiday Drive and only a few minutes east of Governor's Square mall.
The meeting begins at 7:00pm and is always open to the public. Members please bring a friend or two – new recruits are always welcomed.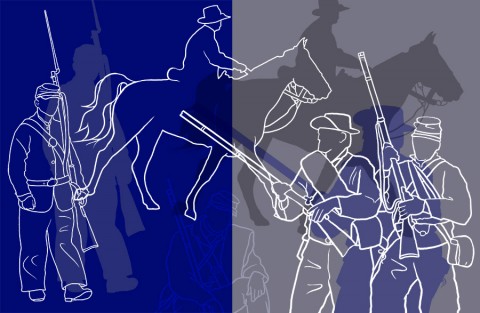 Topic: "The Civil War On The Cumberland Plateau"
Tennessee's Cumberland Plateau played host to some of the most dramatic military maneuvering of the Civil War. Beginning east of Nashville and ending near Knoxville and straddling the entire state of Tennessee, the formidable tableland proved to be a maze of topographical pitfalls and a morass of divided loyalties.
As Federal forces sought to capitalize on the capture of Nashville, they moved into a region split by the most vicious guerrilla warfare outside Missouri, including the colorful and intensely violent rivalry between Confederate Champ Ferguson and Unionist "Tinker" Dave Beaty.
The bitter conflict affected thousands of ordinary men and women struggling to survive in the face of a remorseless war of attrition, and its legacy continues to be felt today.
Our speaker this month is Dr. Aaron Astor. Dr. Astor is Associate Professor of History at Maryville College in Maryville, Tennessee. He is the author of the book, Rebels on the Border: Civil War, Emancipation and the Reconstruction of Kentucky and Missouri, 1860-1872, published in 2012 and The Civil War Along Tennessee's Cumberland Plateau released in May 2015.
He has also written eleven articles for the award winning New York Times Disunion series, addressing such topics as guerrilla warfare, battles and campaigns in the Western Theater, popular politics, emancipation and race, and regional identity in the Appalachian South.
He is currently working on a book project that explores the 1860 Presidential election as a grassroots phenomenon from the perspective of four distinct American communities. At Maryville College, Dr. Astor teaches a variety of courses on United States history, from Colonial America to the present.
Dr. Astor also participates in numerous historic preservation groups across Tennessee, including serving on the Board of the Tennessee Civil War Preservation Association and the East Tennessee Civil War Alliance.