Nashville Sounds
Albuquerque, NM -After combining for 45 runs on 58 hits in the first two games of the series, the Nashville Sounds and Albuquerque Isotopes came back to earth Monday night as the Isotopes edged the Sounds 3-2. The two ball clubs mustered just five runs on 15 hits.
Nashville's bullpen was asked to pitch 7 2/3 innings after the game began with a bit of controversy. Sounds starter Ben Bracewell was ejected after recording one out and throwing just three pitches. On his third pitch he threw the ball behind Albuquerque's Raimel Tapia and was tossed, prompting the Sounds to go to their bullpen much earlier than anticipated. Ryan Dull entered the game and allowed a double from Tapia and a run-scoring single from Josh Fuentes as the Isotopes jumped out to a 1-0 lead. A sacrifice fly from Garrett Hampson doubled Albuquerque's lead in the second.
«Read the rest of this article»
Tennessee Bureau of Investigation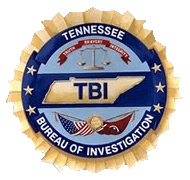 Nashville, TN – Tennessee Governor Bill Haslam today announced the appointment of David B. Rausch as director of the Tennessee Bureau of Investigation (TBI).
Rausch, 55, has served as chief of police for the Knoxville Police Department (KPD) since 2011, overseeing an agency of more than 500 employees, including some 400 sworn police officers. Rausch joined the KPD in 1993 and rose through the ranks, serving in several different roles, including as deputy chief and a member of the special operations squad. Throughout his 25 years with the KPD, Rausch has focused on community policing and building relationships with local, state and federal agencies.
«Read the rest of this article»
Downtown @ Sundown Concert Series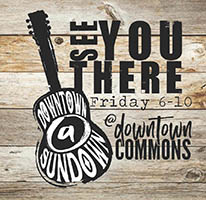 Clarksville, TN – Downtown Commons recently hosted the second installment of Downtown @ Sundown, Clarksville's newest outdoor concert series, with hundreds of people coming out to enjoy live music by country music duo, Trailer Choir.
Trailer Choir features vocalists Marc Fortney and Vinny Hickerson who gained a wide audience in 2007 when they were signed to Toby Keith's record label, Show Dog Nashville. The band has had a number of their songs make it onto the Billboard Hot Country Songs charts.
«Read the rest of this article»
Clarksville Police Department

Clarksville, TN – Clarksville Police responded to a shooting in the Franklin Street area Sunday night, June 17th, 2018. Officer discovered a women who was shot and later died from her wounds.
The homicide victim from the overnight shooting is Taren Lyles, 22, of Clarksville, TN. She also had her two young children (confirmed ages not available at this time) strapped into their car seats, in the back seat of the car, when she sustained her fatal injuries.
«Read the rest of this article»
AAA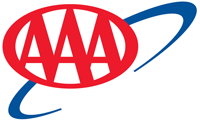 Tampa, FL – Motorists are getting some welcome relief from high prices at the pump. The national average price for a gallon of regular unleaded is averaged $2.90 on Sunday, after declining 7 cents since Memorial Day weekend.
Gas prices in Tennessee declined 3 cents last week. Prices at the pump averaged $2.65 per gallon on Sunday. Since peaking at $2.73 on Memorial Day weekend, prices have declined a total of 8 cents.
«Read the rest of this article»
Austin Peay State University

Clarksville, TN – Last week, Bryan Gaither's grocery list called for 150 pounds of cornstarch. When asked what he was doing, the Austin Peay State University physics lab manager explained he wanted to get a group of campers to walk on water.
«Read the rest of this article»
Clarksville Police Department

Clarksville, TN – Clarksville Police are investigating a homicide which occurred around 8:30pm last night, June 17th, 2018. Multiple calls came into 911 about shots fired in the area of Franklin Street.
When Clarksville Police Officers arrived in the area they found a car off the roadway in a field by Franklin and Eleventh Street. They found a woman, in her 20s, inside of a car that had been shot.
«Read the rest of this article»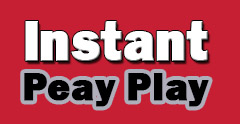 Clarksville, TN – For the better part of nine seasons former Austin Peay State University (APSU) Athletics Hall of Fame member A.J. Ellis was a key cog behind the plate for the Los Angeles Dodgers, but a trade to the Philadelphia Phillies in 2016 followed by a season with the Miami Marlins seemed to signal that the end of his career could be right around the corner.
But the former four-time All-Ohio Valley Conference First-Team member has seen a resurrection to his career with a return to the west coast in 2018 as a member of the San Diego Padres.
«Read the rest of this article»
Written by Ellen Gray
NASA's Earth Science News Team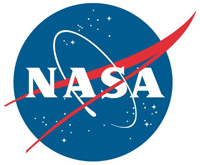 Washington, D.C. – Three-dimensional measurements of the central Brazilian Amazon rainforest have given NASA researchers a detailed window into the high number of branch falls and tree mortality that occur in response to drought conditions.
They found that 65 percent more trees and large branches died due to an El Niño-driven drought in 2015-2016 than compared to an average year. Understanding the effects of prolonged drought gives scientists a better sense of what may happen to carbon stored in tropical forests if these events become more common in the future.
«Read the rest of this article»