Nashville Honky Tonks
Nashville, TN -The Nashville Honky Tonks wrapped up the 2018 Battle for the Boot series with a 5-2 defeat Sunday night at the hands of the Round Rock Dance Halls.
Round Rock's Drew Robinson picked up right where he left off from Saturday's game. Robinson slugged a game-tying two-out home run Saturday night and then crushed an 0-2 pitch beyond The Band Box to lead off Sunday's ballgame.
The Honky Tonks responded in the home half of the frame. Jorge Mateo singled and swiped second base. Four batters later he came around to score on a play that saw two errors committed by Round Rock shortstop Cliff Pennington.
«Read the rest of this article»
AAA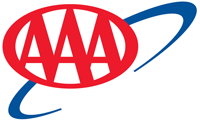 Orlando, FL – A record-breaking 46.9 million Americans will travel 50 miles or more away from home this Independence Day holiday, an increase of more than 5 percent compared with last year and the highest number since AAA started tracking 18 years ago.
For the 39.7 million Americans planning a Fourth of July road trip, INRIX, a global transportation analytics company, predicts travel times in the most congested cities in the U.S. could be twice as long than the normal trip, with Tuesday being the busiest day.
«Read the rest of this article»
Austin Peay State University

Clarksville, TN – Hanan Alghamdi's face brightened with a smile when she learned she was Austin Peay State University's first-ever master's degree recipient from Saudi Arabia.
"I feel proud of what I am," said the Master of Arts in Teaching recipient.
"I started from zero and now I see myself as …" she said before breaking off, adding later as her smile returned, "I did it. I did it."
«Read the rest of this article»
Tennessee Board of Regents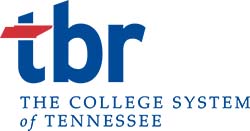 Cleveland, TN – The Tennessee Board of Regents approved student tuition rates for the 2018-19 academic year Friday – a 2.7 percent increase at community colleges and 3 percent at colleges of applied technology, the fourth consecutive year of increases under 4 percent and the lowest four-year average increase in decades.
Because there is no across-the-board increase in mandatory fees (fees paid by all students in addition to tuition), the effective increase in tuition and fees combined is 2.4 to 2.6 percent for community college students taking 15 credit hours per semester and 2.8 percent for technical college students.
«Read the rest of this article»
Tennessee Wildlife Resources Agency (TWRA)

Nashville, TN – Tennessee Wildlife Resources Agency (TWRA) has verified through genetic testing that the crappie caught from a Loudon county pond last month is indeed a black crappie and the new state record.
Lionel "Jam" Ferguson from the East Tennessee community of Philadelphia landed the 5 pounds, 7.68 ounces trophy fish on May 15th, 2018. After a fisheries biologist visually identified the species and weight was verified with certified scales, a small fin clip was sent for genetic testing to confirm that the fish was not a hybrid.
«Read the rest of this article»
Clarksville Downtown Market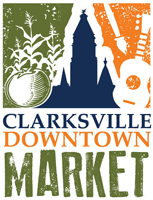 Clarksville, TN – The Clarksville Downtown Market is in the running to receive national recognition from American Farmland Trust, a national nonprofit dedicated to saving farmland for the next generation. Shoppers are encouraged to visit the market from 8:00am to 1:00pm, Saturdays on Public Square and then endorse the market by visiting the information booth or by visiting markets.farmland.org.
What you put on your fork matters. That's the message behind American Farmland Trust's seventh annual Farmers Market Celebration. The celebration calls on shoppers to help identify the best of America's farmers markets. The summer-long event launched June 21st, 2018.
«Read the rest of this article»
Tennessee Department of Agriculture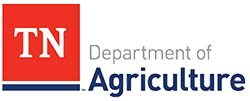 Nashville, TN – The Tennessee Department of Agriculture says that now through August is prime fruit picking time in Tennessee. Blueberries are already available at many farms and farmers markets, beginning a summer-long parade of fruits. Expect varieties of raspberries, blackberries, and peaches in the coming weeks.
Even apples, which are mostly associated with autumn, have early varieties that will be ready to harvest by mid-August.
«Read the rest of this article»
APSU Sports Information

Clarksville, TN – Mark Youngs, who spent last season as an assistant at North Central College and spent nearly a decade as a head coach in the NAIA ranks, is joining David Midlick's Austin Peay State University women's basketball coaching staff.
Youngs spent last season at North Central, serving as recruiting coordinator and assistant coach.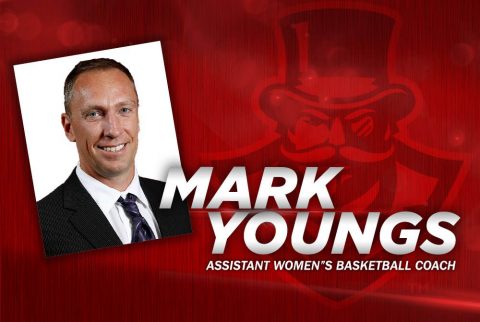 «Read the rest of this article»
NASA Marshall Space Flight Center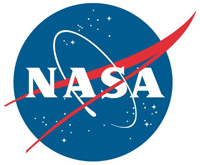 Huntsville, AL – About a decade ago, astronomers discovered a population of small, but massive galaxies called "red nuggets." A new study using NASA's Chandra X-ray Observatory indicates that black holes have squelched star formation in these galaxies and may have used some of the untapped stellar fuel to grow to unusually massive proportions.
Red nuggets were first discovered by the Hubble Space Telescope at great distances from Earth, corresponding to times only about three or four billion years after the Big Bang. They are relics of the first massive galaxies that formed within only one billion years after the Big Bang.
«Read the rest of this article»