APSU Zone 3 Press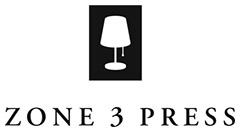 Clarksville, TN – Earlier this summer, the essay collection "Flutter Point," published by Austin Peay State University's (APSU) Zone 3 Press, was awarded an honorable mention in the 20th annual Foreword INDIES Book of the Year Awards.
Foreword Reviews, a book review journal focusing on independently published books, announced the winners of its INDIES Book of the Year Awards in June.
The INDIES recognize the best books published in 2017 from small, indie and university presses, as well as self-published authors.
Erik Anderson, a creative writing professor at Franklin and Marshall College, won the 2015 Zone 3 Press Nonfiction Book award with his collection, "Flutter Point." The press published the book in 2017, and the collection quickly earned praise from critics and authors around the country.
"The brilliance of 'Flutter Point' is that what results are fresh new forms of the essay—moving, intelligent, relentless, still, and made exactly for our time, "Kristin Dombek, author of 'The Selfishness of Others: An Essay on the Fear of Narcissism,' said.
More than 2,000 entries were submitted in 68 categories, with Foreword's editors choosing the finalists and a panel of more than 150 librarians and booksellers acting as judges to pick the winners.
For more information on "Flutter Point" or Zone 3 Press, visit www.zone3press.com