Nashville Sounds
Des Moines, IA -Ramon Laureano hit a tie-breaking homer in the seventh inning on Saturday night, but the Iowa Cubs answered with a two-run homer in the eighth and beat the Nashville Sounds 5-4 at Principal Park. The five-game series is even at two wins apiece, as the Sounds have dropped consecutive games.
Laureano's two-out smash to left off Jen-Ho Tseng in the seventh was his fourth homer in 13 games in July, and it broke a 3-3 tie. But Jake Sanchez, who worked around trouble in the bottom of the seventh, gave up a two-out two-run shot to Taylor Davis in the eighth to account for the 5-4 final.
«Read the rest of this article»
Montgomery County Animal Care and Control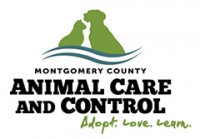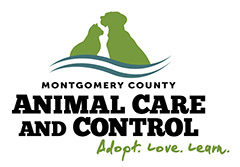 Montgomery County, TN – In an effort to make the public aware of the animal problem in Montgomery County, Montgomery County Animal Care and Control has released the statistics on the intake, adoption and euthanasia for the month of June, 2018.
Montgomery County Animal Care and Control took in a total of 453 animals (14 feral cats, 148 kittens, 69 cats, 33 puppies and 189 dogs).
«Read the rest of this article»
Tennessee
Nashville, TN – Tennessee was listed among five states that are leading the way in the use of data to create evidence-based results for citizens, in a report issued by the national nonprofit organization Results for America.
Tennessee joined Colorado, Oregon, Minnesota and Washington as states recognized for outstanding performance. The recognition was announced at an event in Washington hosted by the National Governors Association.
«Read the rest of this article»
Nashville Sounds
Nashville, TN – The Nashville Sounds Baseball Club returns to First Tennessee Park for a seven-day, eight-game homestand on Monday, July 16th, 2018.
The Sounds welcome the Omaha Storm Chasers, the Triple-A affiliate of the Kansas City Royals, for a four-game series from July 16th-19th before hosting the Oklahoma City Dodgers, the Triple-A affiliate of the Los Angeles Dodgers, for a four-game series from July 20th-22nd, including a doubleheader on Saturday, July 21st.
Below is a preview for each game of the homestand:
«Read the rest of this article»
National Highway Traffic Safety Administration (NHTSA)
Washington, D.C. – The National Highway Traffic Safety Administration (NHTSA) reports that Mazda North America Operations (Mazda) is recalling certain 2003-2008 Mazda6, 2006-2007 Mazdaspeed6 and 2004 MPV vehicles nationwide.
Mazda is also recalling 2005-2006 MPV vehicles in Alabama, Arizona, Arkansas, California, Delaware, the District of Columbia, Florida, Georgia, Hawaii, Illinois, Indiana, Kansas, Kentucky, Louisiana, Maryland, Mississippi, Missouri, Nebraska, Nevada, New Jersey, New Mexico, North Carolina, Ohio, Oklahoma, Pennsylvania, South Carolina, Tennessee, Texas, Virginia, West Virginia, Puerto Rico, American Samoa, Guam, the Northern Mariana Islands (Saipan), and the U.S. Virgin Islands.
«Read the rest of this article»
Written by Sgt. Sharifa Newton
40th Public Affairs Detachment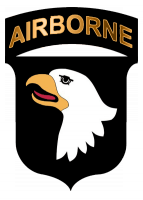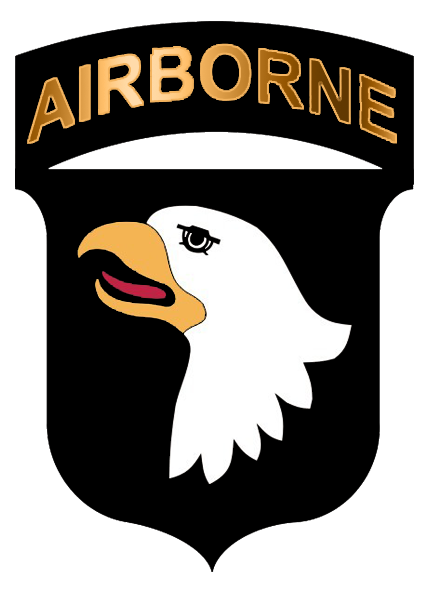 Fort Campbell, KY – The Henry A. Knox Award is named after Maj. Gen. Henry A. Knox, the first chief of field artillery. The award recognizes active component air defense artillery and field artillery outstanding battery of the year for exceptional achievement, superior mission accomplishment and overall unit excellence. Nominations are evaluated on tactical proficiency, operational readiness rate, safety, and other key and distinguishing indicators.
The Soldiers of Charlie Battery, 1st Battalion, 320th Field Artillery Regiment, 101st Airborne Division Artillery Brigade, 101st Airborne Division, were awarded the Knox award June 27th for their actions in providing fires in support of Operation Inherent Resolve in northern Iraq, as well as conducting multiple intensive training cycles and community outreach events during FY 2017.
«Read the rest of this article»
Clarksville Academy

Clarksville, TN – Clarksville Academy, a Pre-K through 12th grade private college preparatory school, announced Thursday that Jennifer Hinote will serve as Interim Head of School for the 2018-2019 school year.
Mrs. Hinote comes to this position as Dr. Kay Drew joins her husband, Brig. General Tom Drew in Fayetteville, NC at Fort Bragg as he takes command as Deputy Commanding General for U.S. Special Operations.
«Read the rest of this article»
Journal of the American Heart Association Report
Dallas, TX – Young adults who frequently binge drink were more likely to have certain risk factors for cardiovascular disease than non-binge drinkers, according to new research in Journal of the American Heart Association, the Open Access Journal of the American Heart Association/American Stroke Association.
"Compared to previous generations, the pervasiveness, intensity (number of drinks) and regularity (several times per week) of binge drinking may place today's young adult at greater risk for more profound rates of alcohol-attributable harm," said Mariann Piano, Ph.D., R.N., study lead author and Nancy and Hilliard Travis Chair in Nursing and Senior Associate Dean for Research at Vanderbilt University School of Nursing in Nashville, Tennessee.
«Read the rest of this article»
NASA's Jet Propulsion Laboratory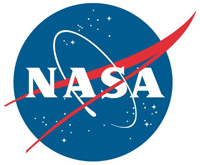 Pasadena, CA – Data collected by NASA's Juno spacecraft using its Jovian InfraRed Auroral Mapper (JIRAM) instrument point to a new heat source close to the south pole of Io that could indicate a previously undiscovered volcano on the small moon of Jupiter. The infrared data were collected on December 16th, 2017, when Juno was about 290,000 miles (470,000 kilometers) away from the moon.
"The new Io hotspot JIRAM picked up is about 200 miles (300 kilometers) from the nearest previously mapped hotspot," said Alessandro Mura, a Juno co-investigator from the National Institute for Astrophysics in Rome. "We are not ruling out movement or modification of a previously discovered hot spot, but it is difficult to imagine one could travel such a distance and still be considered the same feature."
«Read the rest of this article»