Written by Pfc. Beverly Mejia
40th Public Affairs Detachment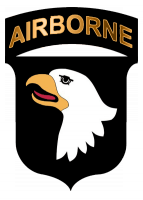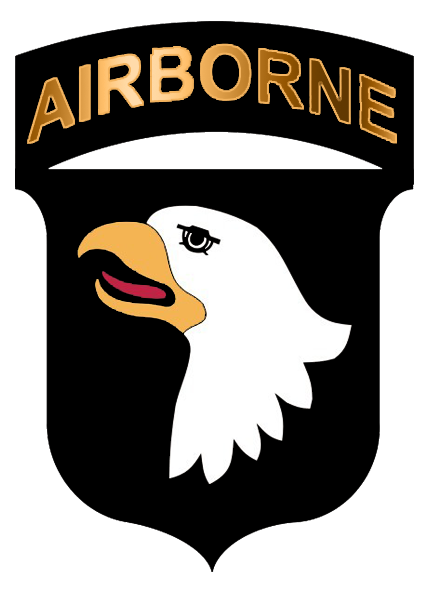 Fort Campbell, KY – The Secretary of the Army Mark T. Esper shared his recently published Army Vision with Soldiers, leaders, Families and civilians of the 101st Airborne Division and Fort Campbell, Tuesday during a visit to the post.
"The Army Vision speaks about where we want to be in the year 2028 and within that it outlines manning, training, equipping and leading," Esper said.
As secretary of the Army, Esper has constitutional responsibility of all aspects in relation to the U.S. Army, to include organization, recruiting, equipping, training and supervision of more than 1.4 million active duty, Reserve and National Guard Soldiers, as well as Army civilians and their Families.
«Read the rest of this article»
Nashville Sounds
Des Moines, IA – A strong start by James Naile wasn't enough for the Nashville Sounds in a 2-0 loss to the Iowa Cubs Sunday afternoon at Principal Park.
Naile tossed seven innings and limited the Cubs to two runs on just four hits. It was Naile's eighth quality start of the season, and his first outing since his 2018 Triple-A All-Star Game appearance on Wednesday.
Nashville's offense never materialized and went 1-for-9 with runners in scoring position. They left the bases loaded in the fourth, and runners on in the sixth, seventh, eighth and ninth innings.
«Read the rest of this article»
Clarksville Civil War Roundtable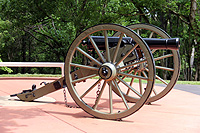 Clarksville, TN – The next meeting of the Clarksville (TN) Civil War Roundtable will be on Wednesday, July 18th, 2018 at the Bone & Joint Center, 980 Professional Park Drive, right across the street from Tennova Healthcare. This is just off Dunlop Lane and Holiday Drive and only a few minutes east of Governor's Square mall.
The meeting begins at 7:00pm and is always open to the public. Members please bring a friend or two – new recruits are always welcomed.
«Read the rest of this article»
Written by Pfc. Beverly Mejia
40th Public Affairs Detachment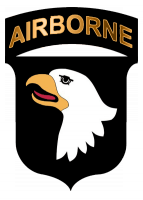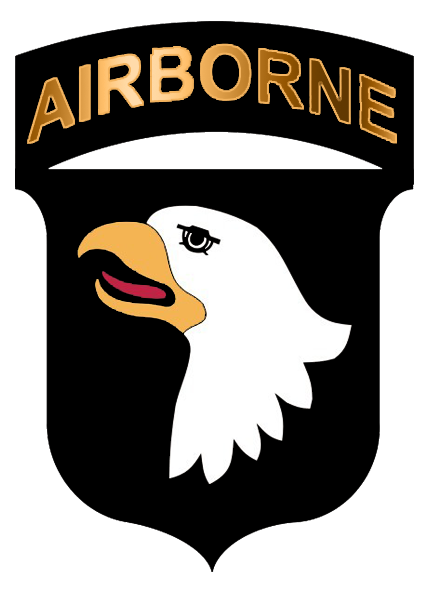 Fort Campbell, KY – A 68W is the primary responder to many medical emergencies. They provide limited primary care, health protection and evacuation from a point of injury or illness.
Other duties for a 68W include administering emergency medical treatment to battlefield casualties, instructing Soldiers on Combat Lifesaver/First Responder training courses and managing Soldier's medical readiness, medical supplies and equipment.
Pfc. Ashley Ward joined the Army after high school. One year prior to her enlistment, she worked a part-time job with a screen-printing company.
«Read the rest of this article»
Clarksville Riverfest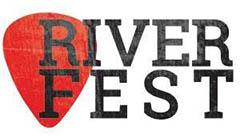 Clarksville, TN – Clarksville Riverfest is excited to host not one but two water competitions as part of this year's festival, Rally on the Cumberland and the Cardboard Boat Regatta.
Rally on the Cumberland will be September 9th at 8:00am and Cardboard Boat Regatta will be the same day at 1:00pm.
«Read the rest of this article»
Tennessee Bureau of Investigation (TBI)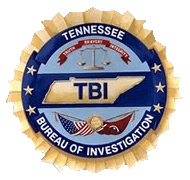 Nashville, TN – The Tennessee Bureau of Investigation (TBI) has a new addition to its 'Top 10 Most Wanted' list: William Barnard Hawk, of Fayetteville.
Hawk (DOB 5-12-68) is wanted by the Lincoln County Sheriff's Department and TBI to face a charge of Attempted Criminal Homicide in connection to an incident that occurred in the Park City area earlier today. Hawk should be considered armed and dangerous.
«Read the rest of this article»
NASA Headquarters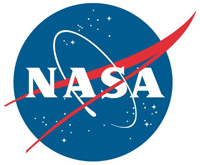 Washington, D.C. – For the first time ever, scientists using NASA's Fermi Gamma-ray Space Telescope have found the source of a high-energy neutrino from outside our galaxy. This neutrino traveled 3.7 billion years at almost the speed of light before being detected on Earth. This is farther than any other neutrino whose origin scientists can identify.
High-energy neutrinos are hard-to-catch particles that scientists think are created by the most powerful events in the cosmos, such as galaxy mergers and material falling onto supermassive black holes. They travel at speeds just shy of the speed of light and rarely interact with other matter, allowing them to travel unimpeded across distances of billions of light-years.
«Read the rest of this article»