Nashville Sounds
Nashville, TN – The bats went quiet for the Nashville Sounds as they fell to the Omaha Storm Chasers 2-0 Wednesday night in front of 7,914 fans at First Tennessee Park.
Nashville's Chris Bassitt and Omaha's Jake Kalish went toe-to-toe on the mound, each looking sharp in their seven innings of work.
In the end it was Kalish's Storm Chasers who emerged victorious as the southpaw allowed just two hits in his seven shutout innings while fanning nine batters. Bassitt took the tough-luck loss as he matched a season-high by tossing seven innings. For Bassitt it was his second quality start of the season.
«Read the rest of this article»
Clarksville, TN – Ward 2 City Councilman Deanna McLaughlin will hold her monthly town hall meeting on Tuesday July 31st, 2018 from 5:30pm to 6:30pm at the Clarksville Police Department's District One Precinct which is located at 211 Cunningham Lane.
«Read the rest of this article»
Montgomery County Sheriff's Office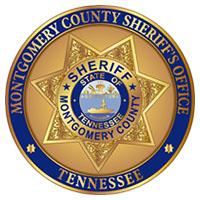 Clarksville, TN – Investigators with the Montgomery County Sheriff's Office are asking for the public's assistance in locating a stolen vehicle used to hit a pedestrian and for any information related to the crime.
On July 16th, 2018 at approximately 10:48pm deputies responded to a wreck with injuries call on Zinc Plant Road.
Upon arrival deputies found a white male in his early 40's sitting on the side of the road. Before losing consciousness he was able to tell the deputies he was struck by a vehicle.
«Read the rest of this article»
Clarksville Police Department

Clarksville, TN – On Monday, July 16th, 2018 around 11:46am, a 2017 Chevrolet Traverse, operated by Mary Lancaster, age 77, out of Pembroke KY, was traveling south on Wilma Rudolph Boulevard.
A 1999 Triumph 955i motorcycle, operated by Austin McWhite, age 23, a Fort Campbell solider, was traveling north on Wilma Rudolph Boulevard.
«Read the rest of this article»
Written by Pfc. Lynnwood Thomas
40th Public Affairs Detachment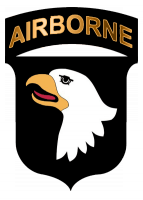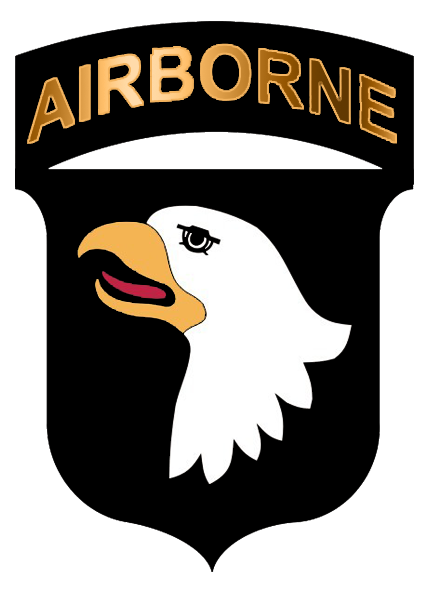 Fort Campbell, KY – Soldiers of the 101st Airborne Division and their Families recently volunteered to clean, remove rust and paint three howitzers during a restoration event at the Brig. Gen. Don F. Pratt Memorial Museum.
Soldiers worked toward team building, boost morale and learn about 101st Airborne Division. history. It also was an opportunity for volunteers to gain community service hours toward their military outstanding volunteer service medal.
Specialist Madilynn Dumas, a chemical specialist with Headquarters Support Company, 101st Headquarters and Headquarters Battalion, 101st Airborne Division, said she enjoys giving back to her community by volunteering her time in different places.
«Read the rest of this article»
Austin Peay State University (APSU)

Clarksville, TN – Retired Lt. Gen. Ronald Bailey, former deputy commandant for Plans, Polices and Operations for the U.S. Marine Corps, was recently named vice president for external affairs at Austin Peay State University. Bailey, a 1977 APSU graduate, will oversee the University's offices of advancement, communication and strategic initiatives.
«Read the rest of this article»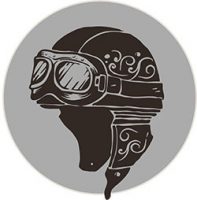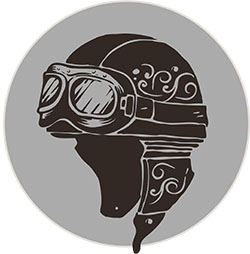 Clarksville, TN – I run into people all the time who say, "man, you really love that bike" or "where's your next trip?" Like me, many of my long time friends are still amazed that this is where I find myself at this stage of my life, traveling the country, on the back of a motorcycle.
Nothing I had ever done in my life would have pointed me in this direction. I had my motorcycle "fling" in the late 70's and that was that. I never thought about it again. But when I walked into the Harley dealership that day and realized what I was missing, something just "clicked."
"Passion" is something, hopefully, we've all felt, while "Addiction" is something that comes with a negative connotation.
«Read the rest of this article»
Austin Peay State University Sports Information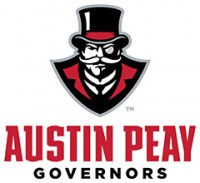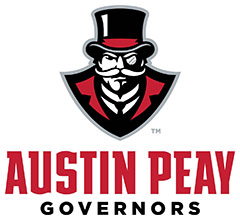 Clarksville, TN – Austin Peay State University's Athletics Department will host the annual Governors Golf Classic presented by ECHO Power Engineering, LLC on Friday, August 3rd, 2018. This event is open to the public and will help generate support toward scholarships, facility improvements and student-athlete well-being.
The four-player scramble tournament will consist of a women's division played at the Clarksville Country Club, followed by two open division rounds in the afternoon – one at Clarksville Country Club and one at Swan Lake Golf Course in Clarksville.
A tournament awards dinner will take place at approximately 6:00pm following the day's action that will include a barbecue buffet and distribution of prizes.
«Read the rest of this article»
Written by Lori Keesey
NASA's Goddard Space Flight Center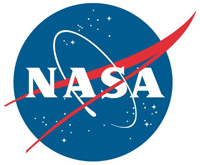 Greenbelt, MD – NASA's Human Exploration and Operations and Science Mission Directorates are collaborating to make interplanetary internet a reality.
They're about to demonstrate Delay/Disruption Tolerant Networking, or DTN – a technology that sends information much the same way as conventional internet does. Information is put into DTN bundles, which are sent through space and ground networks to its destination.
«Read the rest of this article»