Montgomery County Sheriff's Office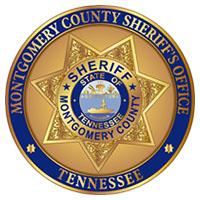 Clarksville, TN – The Montgomery County Sheriff's Office reports a Springfield man has been charged with attempted criminal homicide and theft of property in connection to a carjacking that occurred on July 16th, 2018 on Zinc Plant Road.
The victim of that carjacking observed Jonathan Trent Rippie, 20, walking on the side of the road and provided him a ride. When the victim stopped at friend's house and exited the vehicle, Rippie moved to the driver's seat.
The victim attempted to stop Rippie from stealing vehicle. Rippie used the vehicle to strike the victim a total of three times ultimately driving over him.
Rippie was taken into custody in Robertson County on July 19th, 2018 on unrelated aggravated burglary, theft of property, and evading arrest charges.
His bond for his charges in Robertson County is $47,000.
His bond for his charges in Montgomery County is $1,010,000.
The 1995 white Ford Explorer used in this crime has still not been located. Anyone with information on its location or possible accomplices in this crime is asked to contact Investigator Al Maynard at 931.648.0611 ext. 13411.
You can also call Crime Stoppers at 931.645.TIPS (8477) or visit www.P3tips.com/591. Crime Stoppers offers up to a $1000.00 for information leading to the arrest and conviction of persons involved in a crime. All callers remain anonymous.