Visit Clarksville

Clarksville, TN – The Visit Clarksville board of directors announces that Tom Kane has been named chairman for the 2018-19 year, which began July 1st, 2018.
Kane is president and CEO or Fortera Credit Union, a position he has held for six years. Kane is originally from Wisconsin, but has worked in financial services in numerous locations across the country for 25 years. He also served as chairman of the Aspire Clarksville Foundation in 2016-17.
«Read the rest of this article»
Clarksville Gas and Water Department
Wednesday July 25th, 2018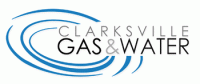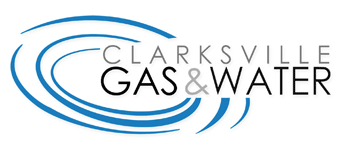 Clarksville, TN – Clarksville Gas and Water has turned off water service on North Liberty Church Road from Lafayette Road to Appleton Drive for water main leak repair.
Low water pressure may also affect area residents.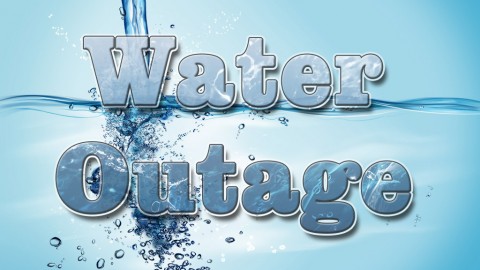 «Read the rest of this article»
Roxy Regional Theatre

Clarksville, TN – Legends Bank presents Rodgers and Hammerstein's masterpiece "Oklahoma!" at the Roxy Regional Theatre, beginning this Friday, July 27th, 2018 at 8:00pm. In keeping with the theatre's traditional pay-what-you-can opening night, all tickets not pre-sold at the regular ticket price will go on sale at 7:30pm that evening for a $5.00 minimum donation.
The high-spirited rivalry between cowboys and farmers in Western Indian territory, just after the turn of the century, provides the colorful background for love between handsome cowboy Curly (played by Hunter Brown) and winsome farm girl Laurey (Amy Laviolette).
«Read the rest of this article»
Tennessee Bureau of Investigation (TBI)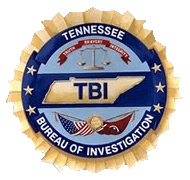 Nashville, TN – The Tennessee Bureau of Investigation has a new addition to its 'TBI Top 10 Most Wanted' list, Eric Anton Balkin.
Balkin (DOB 12-21-82) is wanted by the Memphis Police Department and TBI to face four counts of Especially Aggravated Kidnapping, 13 counts of Aggravated Robbery, nine counts of Aggravated Assault, and one count of Intentionally Evading Arrest in an Automobile.
«Read the rest of this article»
Austin Peay State University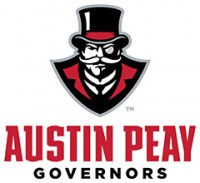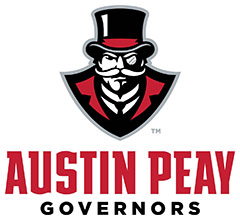 Tempe, AZ – Thirteen Austin Peay State University tennis student-athletes were recognized for the academic accomplishments as an Intercollegiate Tennis Association (ITA) Scholar-Athlete, Tuesday. In addition, both the Governors men and women's tennis programs were listed on the ITA All-Academic Team listing.
It is the second consecutive year the Governors women's tennis team earned ITA All-Academic Team status. All six women's tennis student-athletes earned ITA Scholar-Athlete honors: Brittney Covington, Lidia Yanes Garcia, Claudia Yanes Garcia, Fabienne Schmidt, Ana Albertson and Helena Kuppig.
«Read the rest of this article»
Clarksville Police Department

Clarksville, TN – On July 24th, 2018 around 10:34pm, Clarksville Police Officers made a traffic stop on a Jeep with a brake light out.
When the vehicle stopped on the parking lot at 734 North Riverside Drive, a male immediately jumped out of the passenger side of the vehicle and started to run toward the river.
Officers recognized the man and knew he had several warrants on file including a felony warrant for Aggravated Assault and gave chase.
«Read the rest of this article»
Written by DarKenya Waller
Executive Director, Legal Aid Society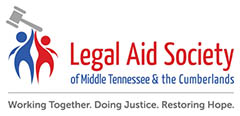 Nashville, TN – Veterans make up just 7 percent of the U.S. population. So it's safe to say that for large swaths of our country, the realities of military service are somewhat removed from our daily lives and sphere of understanding.
Though the sacrifices made by veterans are brought to our attention on Memorial Day and Veterans Day, the emotional or physical wounds that some vets carry are a constant, daily struggle.
«Read the rest of this article»
APSU

Clarksville, TN – APSU junior Brinna Lavelle earned a bronze medal in judo for Team USA on July 23rd, 2018 at the International University Sports Federation (FISU) America Games in Sao Paulo, Brazil.
Paulina Lizabeth Martinez of Mexico won gold, and Judith Gonzalez Jaque of Chile won silver. They competed in the 52-kilogram weight class.
«Read the rest of this article»
NASA's Jet Propulsion Laboratory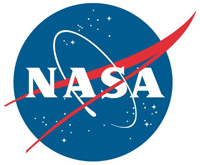 Pasadena, CA – NASA's Center for Near-Earth Object Studies enters Third Decade.
On March 11th, 1998, asteroid astronomers around the world received an ominous message: new observational data on the recently discovered asteroid 1997 XF11 suggested there was a chance that the half-mile-wide (nearly one kilometer) object could hit Earth in 2028.
The message came from the Minor Planet Center, in Cambridge, Massachusetts, the worldwide repository for such observations and initial determination of asteroid orbits. And although it was intended to alert only the very small astronomical community that hunts and tracks asteroids to call for more observations, the news spread quickly.
«Read the rest of this article»
Nashville Sounds
Las Vegas, NV – Jorge Mateo and Ramon Laureano each collected four hits and three RBIs on Tuesday night to lead the Nashville Sounds to an 11-4 victory over the Las Vegas 51s at Cashman Field in the opener of a seven-game road trip.
Every Sounds hitter in the game reached base at least once, and the offense built an early 5-0 lead. Anthony Garcia smashed a long two-run homer in the first, his 19th of the year. BJ Boyd doubled home Franklin Barreto in the third, and Jorge Mateo's RBI triple in the fourth made it a 4-0 game. Then Ramon Laureano followed with a run-scoring double to make it 5-0.
«Read the rest of this article»