Clarksville Police Department

Clarksville, TN – Today, July 26th, 2018 around 8:30am, Clarksville Police tracked down Brendan Earl, who had an Aggravated Assault warrant on file, to a residence on Lafayette Road.
When he saw Police, he took off running. He ran through a wood line and climbed a fence to evade officers. He ended up in the back yard of a residence at the 100 block of Charlemagne Drive.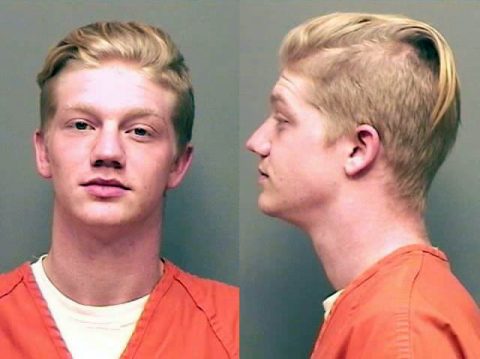 He forced his way into a residence by hitting a woman in the neck and pushing past her.
Officers saw him as he entered the house and took him custody without further incident. The woman was unhurt.
Brendan Earl, age 23, was booked into the Montgomery County Jail around 11:20am and charged with Aggravated Assault, Aggravated Burglary, 3 Counts Evading, Vandalism, Reckless Driving, Due Care, Driving on Suspended License, Failure to Obey Traffic Signal, Financial Responsibility, Failure to Maintain Lane, and 2 Counts of Domestic Assault.
Several of the charges were other unserved warrants.
Total bond had not been set at the time of the release. Also, the photo is not the latest booking photo.