Tennessee Highway Patrol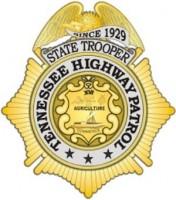 Nashville, TN – The Tennessee Highway Patrol (THP) is partnering with the Tennessee Highway Safety Office (THSO), Tennessee Department of Transportation (TDOT), and local law enforcement agencies across Tennessee in an effort to keep one of the state's busiest roads safe.
Enforcement efforts will focus on U.S. Hwy 70 statewide. This is a strict traffic enforcement campaign that will take place on July 31st and August 3rd. This intensified enforcement effort is referred to as "Safe on Seventy."
U.S. Hwy. 70 runs West to East through 36 counties in Tennessee encompassing 538 miles. U.S. Hwy. 70 ends at the North Carolina state line. Along the route, the roadway runs parallel to several U.S. and state highways, including those in all three of the state's major cities (Memphis, Nashville, and Knoxville).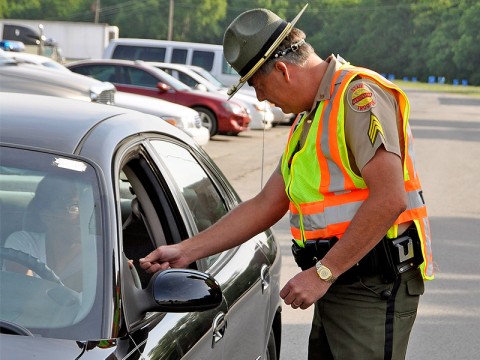 U.S. Hwy. 70 was the main travel route across the state prior to the development of Interstate 40. Today, traffic has increased on the highway due to motorists seeking alternate routes. As a result, traffic fatalities have increased.
"The Tennessee Highway Patrol is proud to participate in the "Safe on Seventy" campaign," THP Colonel Dereck Stewart said. "I have challenged our troopers to think strategically and use all available resources to help reduce the number of traffic fatalities. We will enhance our enforcement efforts to combat reckless drivers that lead to injury or fatal crashes in Tennessee."
During the "Safe on Seventy" campaign, law enforcement agencies will have an increased presence on U.S. Hwy. 70, focusing on distracted driving. In addition, law enforcement will be checking for aggressive drivers, speeders, lack of seatbelt use, and commercial vehicle safety. This is the first time the THP has teamed up with local law enforcement to ensure travelers will see increased patrol along the highway.
"Safe on Seventy is a new, strategic initiative designed to target one of Tennessee's most problematic highways," said THSO Director Vic Donoho. "Using statewide crash data, the Tennessee's Integrated Traffic Analysis Network Division (TITAN) identified Tuesdays and Fridays, between 11:00am and 8:00pm, as high-crash periods on Highway 70. We encourage all roadway users to exercise caution and drive safely as we work to decrease the number of serious injury and fatal crashes that occur on Highway 70 during this timeframe."
The Tennessee Highway Patrol offers the following tips for safe travels on the roadways:
Buckle up – a seatbelt is the most important safety feature in a vehicle;
Obey all speed limits;
Drive sober and alert;
Eliminate driver distractions such as texting, talking on the phone, adjusting the stereo – anything that can take your eyes off the road can lead to a crash;
Get plenty of rest before setting out on a trip and allow plenty of time to reach your destination;
Take steps before you leave to prepare your vehicle for the trip (i.e. checking tire pressure/condition and fluid levels).
About Tennessee Department of Safety
The Tennessee Department of Safety and Homeland Security's (www.TN.Gov/safety) mission is to serve, secure, and protect the people of Tennessee.