Tennessee Titans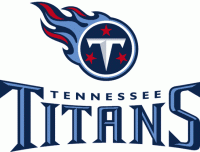 Nashville, TN – In his fourth NFL season, Tennessee Titans quarterback Marcus Mariota is charged with picking up offensive coordinator Matt LaFleur's playbook and guiding the offense. He will do so with the benefit of a complete, healthy offseason, a luxury he did without the previous year due to injury.
The former No. 2 overall draft pick won 20 games as a starter from 2015 through 2017. It was the most by any quarterback in his first three seasons with the franchise since George Blanda joined the Oilers as a 10-year veteran in 1960 and earned 28 wins through 1962.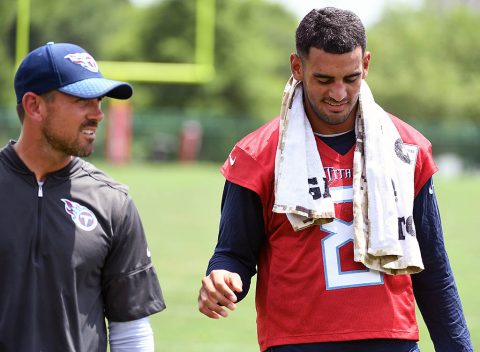 Mariota became the fifth quarterback in NFL history with at least 9,000 passing yards (9,476) and 900 rushing yards (913) in his first three seasons.
In 2017, Mariota led the team to the postseason and became the youngest quarterback in franchise history to win a playoff game. His statistics in the regular season included 281 completions, 3,232 yards and 13 touchdowns on 453 attempts (79.3 passer rating).
Tennessee Titans Public Training Camp Practices
The following training camp practices (all at Saint Thomas Sports Park unless otherwise noted) are open to the general public, weather permitting
Mon., July 30th
9:50am-Noon
Wed., Aug. 1st
9:50am-Noon
Thurs., Aug. 2nd
9:50am-Noon
Fri., Aug. 3rd
7:00pm-9:00pm
Pinnacle Friday Night Lights at Centennial High School
Sat. Aug. 4th
3:30pm-6:00pm
at Nissan Stadium
Mon., Aug. 6th
9:50am-Noon
Tues., Aug. 7th
9:50am-Noon
Sat., Aug. 11th
1:30pm-3:30pm
Sun., Aug. 12th
9:50am-Noon
Wed., Aug. 15th
9:50am-Noon
with Buccaneers
Thurs., Aug. 16th
9:50am-Noon
with Buccaneers
20th Season for the Tennessee Titans
A period of only six weeks separates the Titans' first practice of training camp with the start of the NFL regular season. It will mark the Titans' 20th season since changing their name from the Oilers and opening Nissan Stadium in downtown Nashville.
The Titans will commemorate the last 20 years with a special logo that they will use as a helmet sticker for the duration of the campaign.
The team will also don new uniforms for 2018, marking the first time the club has significantly altered its look in the Titans era. Among the many new design features are a navy helmet (formerly white); a sword motif in the center of the helmet, on the shoulder pads and on the pants; new numbers borrowing from Greek and Roman lettering; red Nike swooshes; and three stars sewn into the inside back jersey collar as a nod to the stars on the Tennessee state flag that symbolize West Tennessee, Middle Tennessee and East Tennessee.