Austin Peay State University Sports Information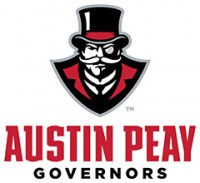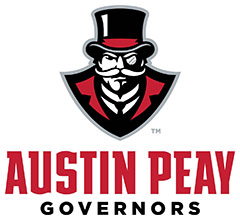 Clarksville, TN – Austin Peay State University (APSU) President Dr. Alisa White introduced Gerald Harrison as the institutions 14th athletics director, Monday, July 30th, 2018 at a press conference in the Dunn Center.
An intrigued crowd of on-lookers filed into the Dunn Center on at 11:00am to hear White and Harrison lay out their vision for the future of the department under the stewardship of the former Duke associate athletics director.
"This really is an amazing time for Austin Peay State University athletics and it's a wonderful time to be a Gov," White said. "I would go so far as to say it's been a revolution, not just an evolution.
"When faced with the daunting task of finding the right person to lead our athletics program to the next level, to build on the momentum we have, to bring fresh ideas to the table, to work collaboratively with our university administration, faculty and staff, to be a visible presence in our community, we knew we had to find someone who understood the Austin Peay story, who shared our vision for the future and exhibited the same commitment to integrity."
"Someone who could celebrate our current successes, but also see the great potential that lies ahead. I believe we have found that person, and I am thrilled that we have Gerald Harrison on board as our athletics director."
With family and friends in attendance, Harrison talked about the opportunities ahead for Austin Peay and the role he steps into in Clarksville.
"With any new situation, there are challenges," Harrison said. "What makes Austin Peay special is that the opportunities outweigh the challenges, which I believe is a recipe for a promising future.
"Beyond the challenges and opportunities of college athletics, this department will operate with integrity, energy and a passion for the student-athlete and fan experience. We will be good citizens and partners of this campus, this community, this state and college athletics as a whole. Today, we see no borders—we will be daring in all that we do. I expect us to raise the bar."
Harrison will officially begin his duties August 15th. Classes begin at Austin Peay August 27th.
Related Images:
Sections
Sports
Topics
Alisa White, APSU, APSU Athletic Director, APSU Athletics, APSU Dunn Center, APSU President, APSU Sports, Austin Peay State University, Clarksville TN, Gerald Harrison, Gov, Governors, Ohio Valley Conference, OVC