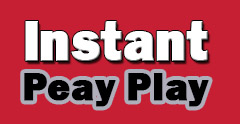 Clarksville, TN – Austin Peay State University (APSU) will host a public press conference, 11:00am, July 30th, 2018 at the Dunn Center to introduce Gerald Harrison as the 14th athletics director in school history.
It will be the first public appearance for Harrison, who was selected for the athletics director's position back on July 16th after serving 10 years at Duke University.
Harrison will officially take the reins as the leader of the athletics department on August 15th.
Prior to coming to Austin Peay, Harrison joined the Duke athletics department in 2008 as an assistant director of athletics in charge of day-to-day operations of the Blue Devils football program.
A year later, Harrison was elevated to associate director of athletics at Duke, heading the department's human resources office, before being named to his former position within the Duke athletics department before moving into his final position as senior associate director of athletics/internal affairs in 2013 where he managed staff and oversaw labor relations for almost 300 employees covering almost 40% of the overall athletics budget.
Prior to his stint at Duke, Harrison was at the University of Tennessee – where he earned his Bachelor of Arts in communications.
Harrison also has a Master of Science degree from Western Kentucky University in recreation and athletics administration and has attended the Duke University-Fuqua School of Business Leadership Academy.
While at UT he also served as equipment manager for the Vols football program before assuming the position of assistant to head football coach Phil Fulmer.
After earning his bachelor's degree, Harrison was appointed director of the football team's community relations program, when director of high school relations.
In those two positions, he was instrumental to developing programs to foster total enhancement for student athletes on and off the field.
APSU President Alisa White will introduce Harrison during the press conference, which can be seen locally on APSU's Channel 99, while also be available online via a link provided at LetsGoPeay.com if you can't attend the event.
Following the press conference Austin Peay alumni, fans and supporters are welcome to meet Harrison during a reception in the Hall of Fame Lobby in the front floor level of the Dunn Center.