Tennessee Department of Health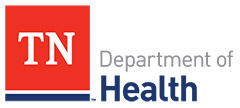 Nashville, TN – Smoking will be prohibited in public housing units across Tennessee and the U.S. effective July 31st, 2018.
The smoke-free rule is part of a larger plan to decrease building maintenance and smoke-related damage costs, reduce the risk of accidental fires and create healthier environments by reducing exposure to secondhand smoke.
The Tennessee Department of Health reminds Tennesseans who smoke that free help to quit smoking is available through the Tennessee Tobacco QuitLine.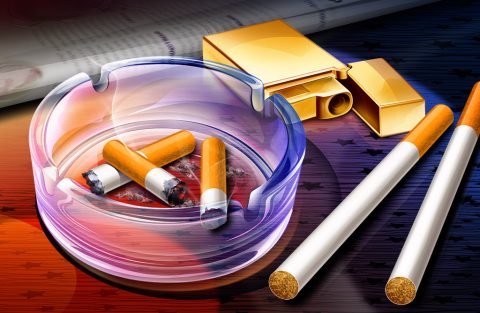 "Quitting smoking can be a challenge, but it can be done, and studies show those who use counseling services to help them kick the habit are twice as likely to succeed as those who try to quit alone," said TDH Assistant Commissioner for Family Health and Wellness Morgan McDonald, MD. "Most smokers want to quit, and most people who quit have to try multiple times before they are successful. We want to do everything we can to make it easier for people to quit for their own health and the health of their loved ones."
The Tennessee Tobacco QuitLine, 1.800.QUIT.NOW or 1.800.784.8669 is available for all Tennesseans who would like support in their efforts to quit tobacco use. The call and all program services are provided at no cost to participants and kept confidential.
The Tennessee Tobacco QuitLine connects tobacco users to a trained quit counselor who helps each caller develop a personalized quit plan and provides ongoing one-on-one support and guidance to help them quit. Callers may also qualify for up to a two-week supply of nicotine replacement therapy patches at no charge.
The Tennessee Tobacco QuitLine is available seven days a week, with services offered in both English and Spanish. A language line is also available to accommodate callers who speak a language other than English or Spanish.
Tennessee Tobacco QuitLine hours are Monday – Friday 8:00am to 11:00pm EST, Saturday 9:00am – 6:00pm EST and Sunday 11:00am – 5:00pm EST. Enrollment can also be completed online at www.tnQuitLine.org.
TDH also offers the Baby and Me Tobacco Free program to help pregnant women quit smoking. This program offers incentives including vouchers for diapers for each month a participating woman is smoke-free up to one year after her baby's birth. Supporting family members such as dads can also participate.
Contact your local health department for enrollment information or visit www.babyandmetobaccofree.org/find-a-location/tennessee/
The public housing smoking ban prohibits smoking tobacco products in all indoor common areas, administrative offices, living units and outdoor areas within 25 feet of the buildings. All current and incoming leaseholders will be required to sign a lease agreeing to the policy.
The policy was announced in December 2016 by the Department of Housing and Urban Development; the agency gave the nation's more than 3,300 local public housing authorities nearly 18 months to begin enforcement. The rule excludes residents living in homes under the Housing Choice Voucher Program, formerly known as Section 8.
About the Tennessee Department of Health
The mission of the Tennessee Department of Health is to protect, promote and improve the health and prosperity of people in Tennessee. TDH has facilities in all 95 counties and provides direct services for more than one in five Tennesseans annually as well as indirect services for everyone in the state, including emergency response to health threats, licensure of health professionals, regulation of health care facilities and inspection of food service establishments.
Learn more about TDH services and programs at www.tn.gov/health.